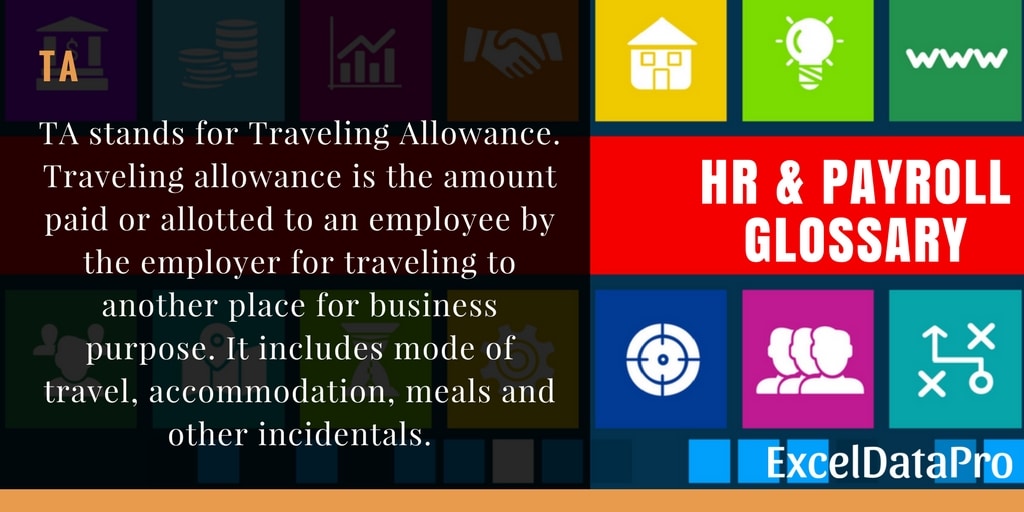 TA stands for Traveling Allowance. Traveling allowance is the amount paid or allotted to an employee by the employer for traveling to another place for business purpose.
The traveling allowance includes mode of travel, accommodation, meals and other incidentals.
Traveling Allowance is an additional sum of money apart from salary given to the employee when he/she travels to other places for business purpose. It is not deducted from the salary of the employee.
Payment of TA
TA is either paid in advance before the travel or reimbursed after the travel has been made. Usually, it depends on company policy, employee rank, workplace policies etc.
From an employer point of view, actual reimbursement is beneficial to the organization. This prevents the misuse of company's money.
Whereas from an employee point of view the advance is better. When this allowance is paid in advance, the employee has the opportunity to spend economically and save some money.
Generally, you can find the term TA in your Salary Slip. As you can see in below image: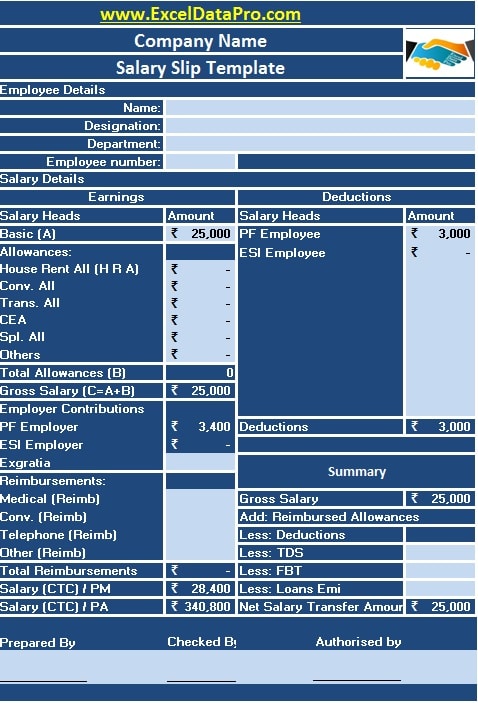 You can use our ready to use excel template of Salary sheet to prepare salary of employees.
Additionally, you can download other accounting templates like Petty Cash Book, Simple Cash Book, and Accounts Payable Excel Templates from here.
If you have any queries please share in the comment section below. I will be more than happy to assist you.