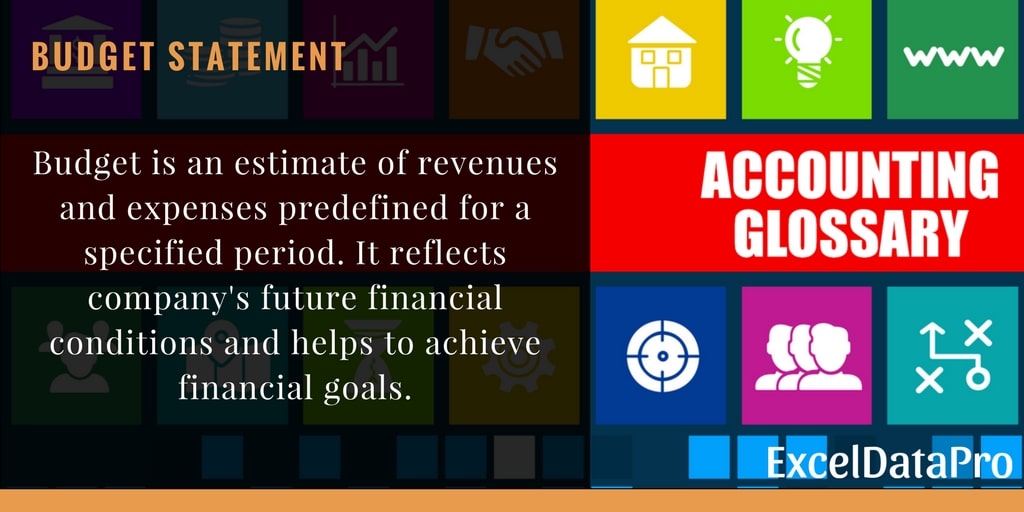 Budget is an estimate of revenues and expenses predefined for a specified period. It reflects company's future financial conditions and helps to achieve financial goals.
As per Wiki, "A budget document which quantitatively represents a financial plan for a defined period of time."
It is considered one of the most important administrative tools. It helps to achieve quantifies objectives.
It also helps to monitor and manage the performance of the organization in terms of financials.
Generally, it includes planned sales revenue, resource quantities, assets, liabilities, costs, expenses etc.
In the budget statement, you can allocate an amount of money for a particular purpose.
This document projects the summary of the intended expenditures and the proposals for how to manage those limits.
You can download a ready to use excel template with graphical representation from the link below:
If you have any queries or questions, share them in comments below and I will be more than happy to help you.