Gross Salary is the salary amount including all benefits and allowances before any kind of deductions.
In simple terms, Gross Salary is the total of all the components of your monthly payout before any kind of tax deductions.
The gross salary includes basic salary along with benefits like meals, medical insurance and allowances like HRA, TA, DA, CEA, Medical Allowance, Special Allowance etc.
Gross Salary Calculations
Gross Salary = Basic Salary + Allowances + Benefits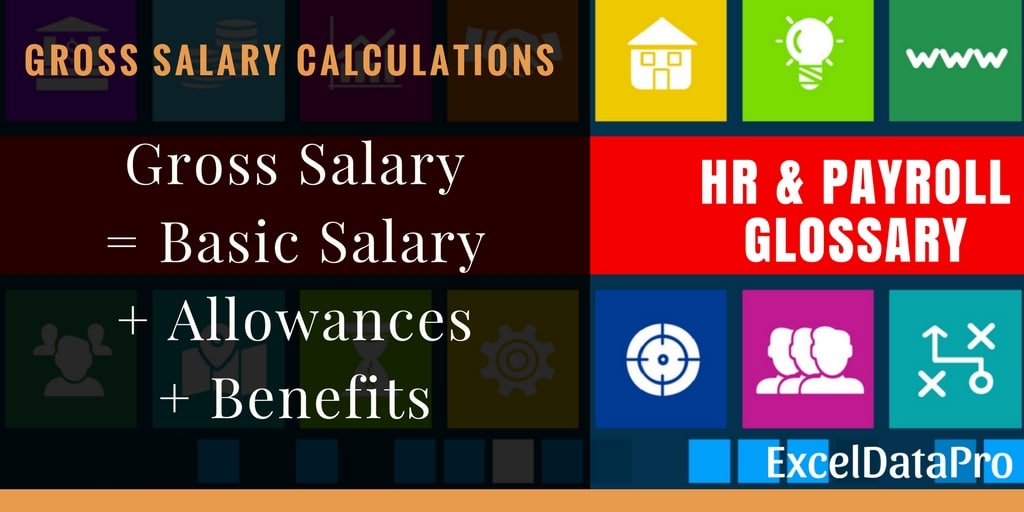 Basic Salay: Basic salary is the agreed upon rate of pay decided between you and your employer without any allowances and compensations.
Allowances: Allowances are the extra amounts permitted for a specified purpose. For example Medical Allowance, House Rent Allowance, etc.
Benefits: Benefits are additional perks apart from the allowances like meal coupons, medical insurance etc. Usually, benefits are in non-cash form.
Generally, you can these terms in your Salary Slip. As you can see in below image: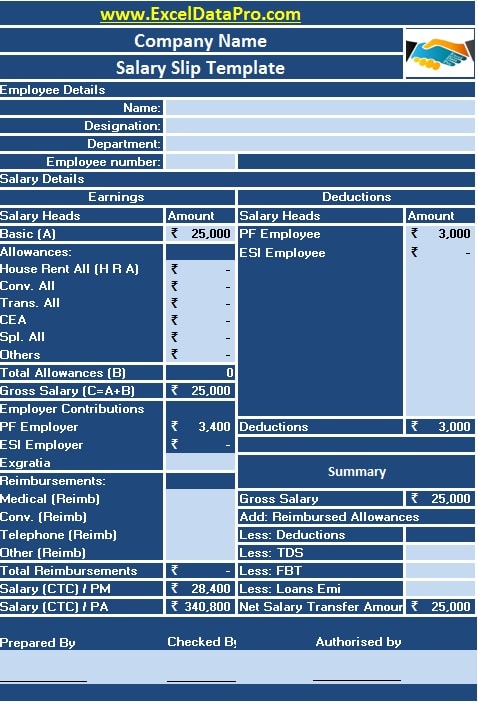 You can use our ready to use excel template of Salary sheet to prepare salary of employees.
Additionally, you can download other accounting templates like Petty Cash Book, Simple Cash Book, and Accounts Payable Excel Templates from here.
If you have any queries please share in the comment section below. I will be more than happy to assist you.