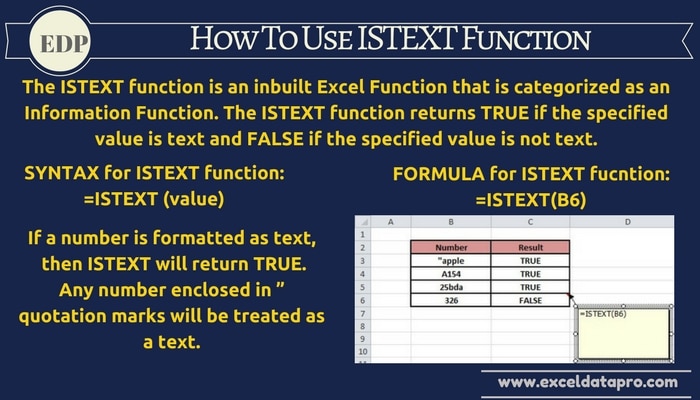 The ISTEXT function is an inbuilt Excel Function that is categorized as an Information Function. The ISTEXT function will return TRUE if the specified value is text and FALSE if the specified value is not text.
Use ISTEXT Function to test the contents of a cell before performing a calculation. You can also to check the outcomes for formulas or value type from a cell.
If a number is formatted as text,  then ISTEXT will return TRUE. Any number that we enclosed in " quotation marks is treated as a text.
Syntax for ISTEXT Function
=ISTEXT(Value) Value stands for cell reference/cell number.
We have created the infographics for ISTEXT Function. This is a step by step process to for learning excel functions easily.
Excel consists of many inbuilt functions which are helpful in the analytical and statistical study of number.
Simply follow the instructions in the infographics below: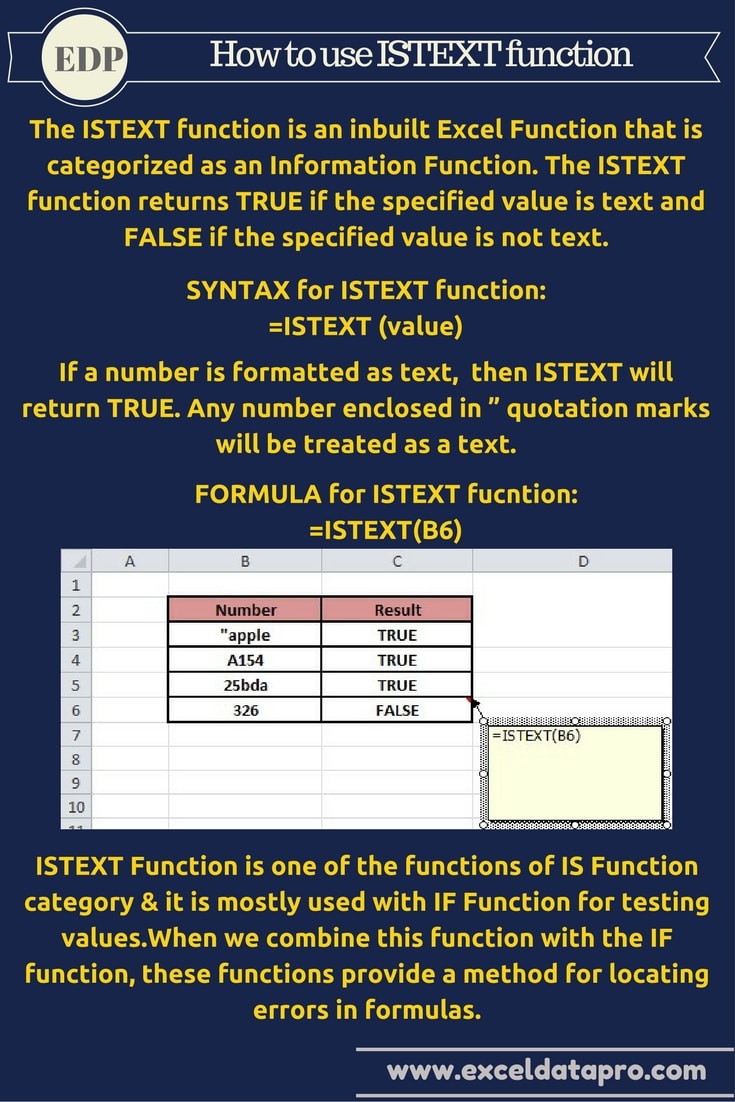 The ISTEXT Function is used as a worksheet function. As a worksheet function, the ISTEXT function is entered as part of a formula in a cell of a worksheet.
ISTEXT Function is one of the functions of IS Function category & it is often used with IF Function for testing values.
When you combine this function with the IF function, it functions provides a method for locating errors in formulas.
To learn other function like SEARCH, SUBSTITUTE and TRIM Functions, please click on the name of the function.
You can also find downloadable accounting templates like Invoice with GST, Cash Book with VAT, Budget Template and many other useful templates on our website.
We thank our readers for liking, sharing and following us on different social media platforms.
If you have any queries please share in the comment section below. I will be more than happy to assist you.