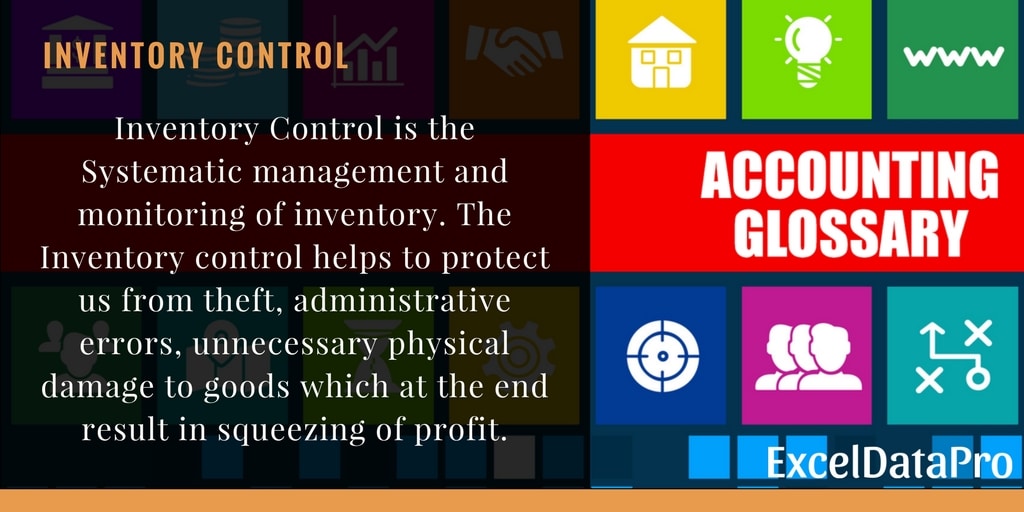 Inventory Control is the Systematic management and monitoring of inventory.
The Inventory control helps to protect us from theft, administrative errors, unnecessary physical damage to goods which at the end result in squeezing of profit.
The inventory control can be done with simple in-out methods or with highly sophisticated mathematical models.
Click here to download our ready to use Inventory Control Template.
If you have any queries please share in the comment section below. I will be more than happy to assist you.