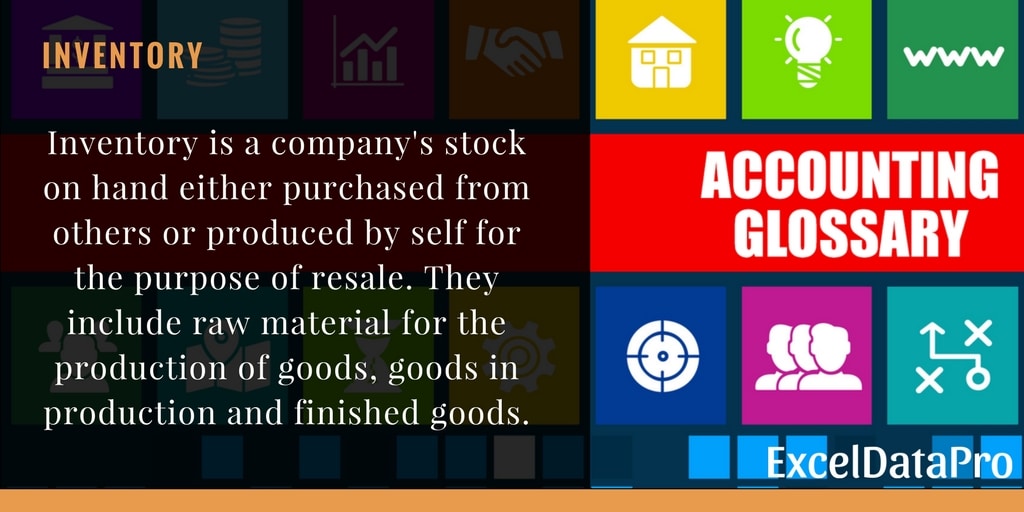 Inventory is a company's stock on hand either purchased from others or produced by self for the purpose of resale. They include raw material for the production of goods, goods in production and finished goods.
In other words, it refers to goods and materials hold by a business for sale to customers in the near future.
Inventory is recorded as current assets of a company in the Balance Sheet.
If you have any queries please share in the comment section below. I will be more than happy to assist you.