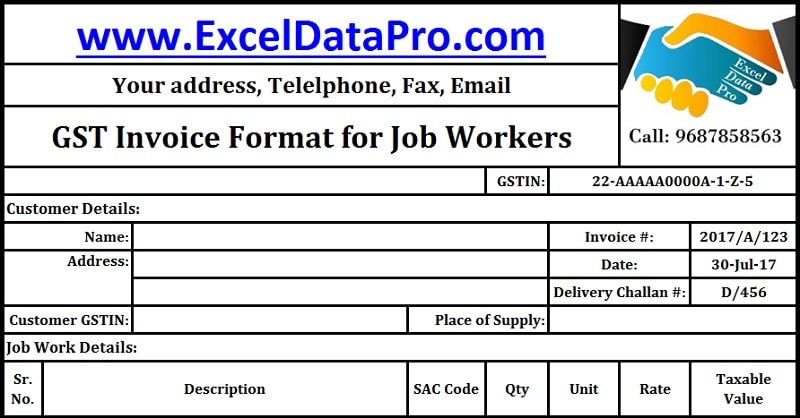 In respect to the GST Invoice formats, we have already provided many formats pertaining to different industries. In this article, we will discuss GST Invoice format for Job Workers.
Usually, manufacturers outsource a major portion of their activities to Job Workers.
A job worker will then issue a tax invoice for that portion of activities which can be claimed by the manufacturer in Input Tax Credit (ITC).
We have created a ready to use excel template for GST Invoice format for job workers. You just need to change the details like company name, address, and logo and start issuing a GST compliant invoice.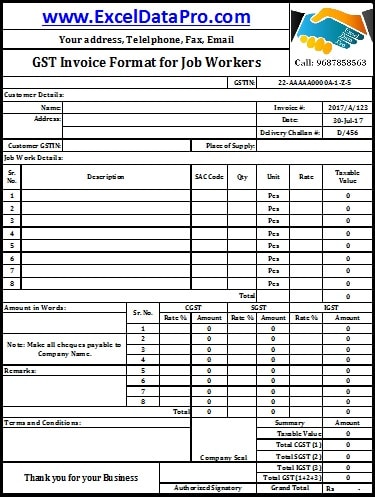 This template will be helpful especially to the textile industry and other manufacturing industries that involve job work process.
Click here to Download the GST Invoice Format for Job Workers in Excel.
Click here to Download All GST Excel Templates for Rs 199.
You can find other GST Invoices and Vouchers on the link below:
The rules applicable to this format are as below: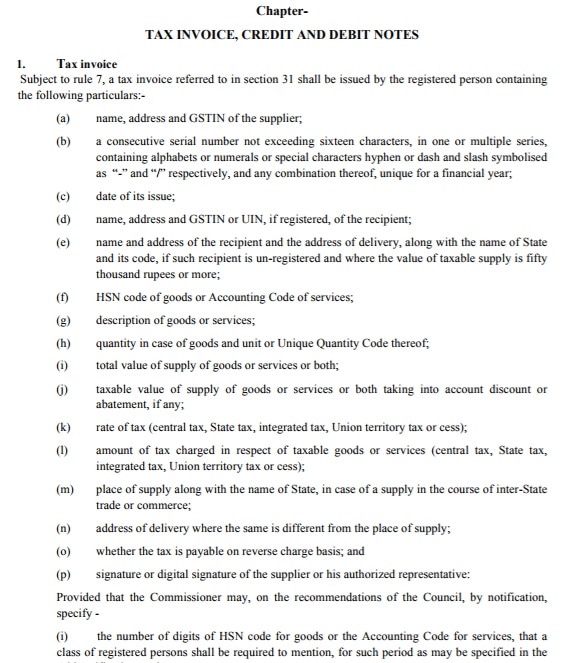 Source: www.cbec.gov.in
To know more about the Job WOrk Process under GST click the link below:
Let us discuss the contents of the template in details.
Contents of GST Invoice format for Job Workers
This template contains 5 different sections as listed below:
Job Worker's Details
Customer Details
Job Work Details
Taxation Details and Remarks
Billing Summary and Term & Conditions
1. Job Worker's Details
Job Workers detail consists of the company name, address, and logo.

2. Customer Details
Customer Details section consists of customer name, address, GST number, invoice number, place of supply, date and the delivery challan against which he has received the material for job work.
The manufacturer will issue a delivery challan to the job worker at the time of the movement of goods without tax to his location.

3. Job Work Details
Job work details section contains following subheadings:
Sr. No.: Serial Number of the product.
Description: Description of the commodity or goods sold.
SAC Code: Services Accounting Code for goods to be supplied.
Qty: Quantity of Goods.
Unit: Unit of goods to be supplied such as meters, kgs, tons, etc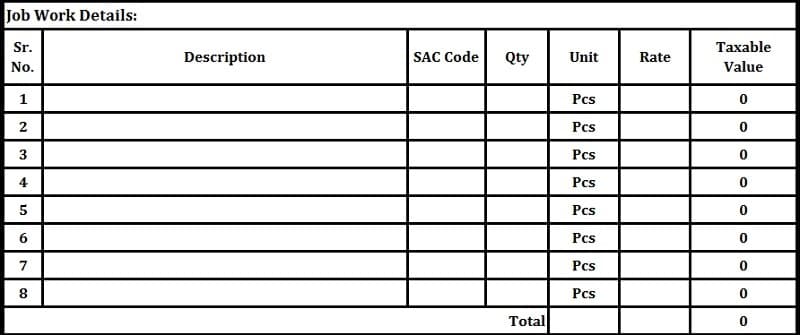 Rate: Price per unit of the goods to be supplied.
Taxable Value: Rate X Units.
The discount column can be included if required or applicable.
If included taxable value will be Total Amount – Discount.
4. Taxation and Remark Section
Taxation and remarks section consists of 3 columns with 2 sub column each for CGST, SGST, and IGST. One for the applicable rate and the amount of tax on each item.
Note: If SGST and CGST are applicable then IGST will not be applicable.

In addition to that, it also contains "Amount in words" and "Remark" areas.
5. Terms and Billing Summary Section
Here in this section, we have Terms & conditions along with the billing summary and business greetings.

Billing Summary:
Taxable Value + CGST + GST + IGST = Grand Total
OR
Taxable Value + Total GST = Grand Total
Additionally, you can also download other accounting templates like Petty Cash Book, Simple Cash Book, and Accounts Payable from here.
We thank our readers for liking, sharing and following us on different social media platforms.
If you have any queries please share in the comment section below. I will be more than happy to assist you.