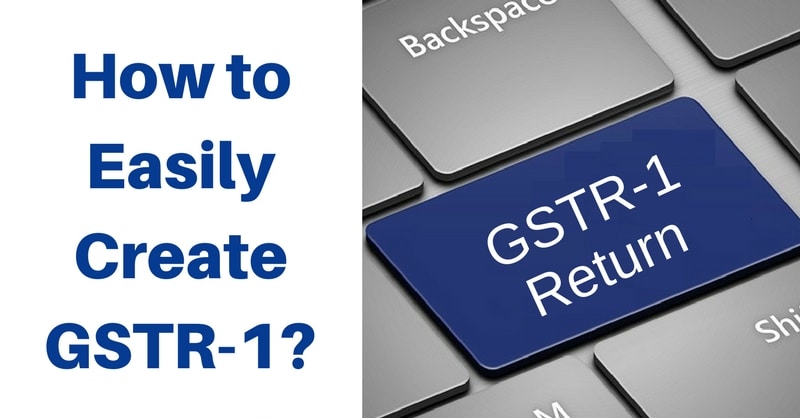 There are many different ways to create GSTR-1. Here we will discuss 4 ways to easily create GSTR-1.
Manual Entry on GST Portal
Using Offline Utility
CSV upload
Softwares
Let us discuss each of the above options.
Different ways to Easily Create GSTR-1
1. Manual Entry on GSTN Portal
In this option, you enter each invoice manually in each tile of GSTR-1. This option is helpful only when you have a limited number of invoices to be reported.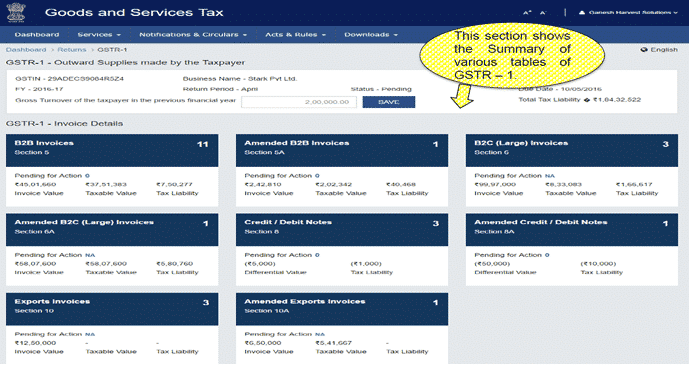 Source: www.pocketlawyer.com
Usually, all businesses have bulk invoices and entering them manually will be a tedious job.
2. GSTN Offline Utility.
GSTN has provided an offline utility through which you can fill data in excel and create GSTR-1. You need to be very careful in entering data in these sheets.
You can download the offline utility from the link below:
Click on the link and follow the instructions to download the utility.
Like the manual option, this option also becomes tedious and less accurate. A small mistake can lead to creation wrong GSTR-1.
3. CSV upload
Creating a .csv file and uploading it to populate your GSTR1 is another option available for easily creating GSTR-1.
.csv is the type of excel file. The Government has provided some sample csv files in the downloaded folder.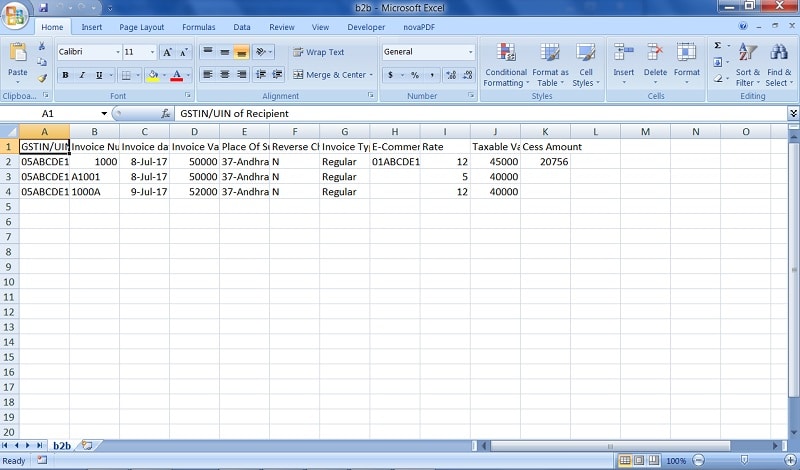 Data can be uploaded using the CSV files. Some GST and accounting softwares are capable of generating these csv files.
Again, if you have data in excel format the again you need to transfer the data in .csv format. Utmost care should be taken to do the same.
4. Softwares
There are many software available in the market for GST like InvoiceCRM, ClearTax, and Profitbooks etc. Using these softwares you can easily create GSTR-1.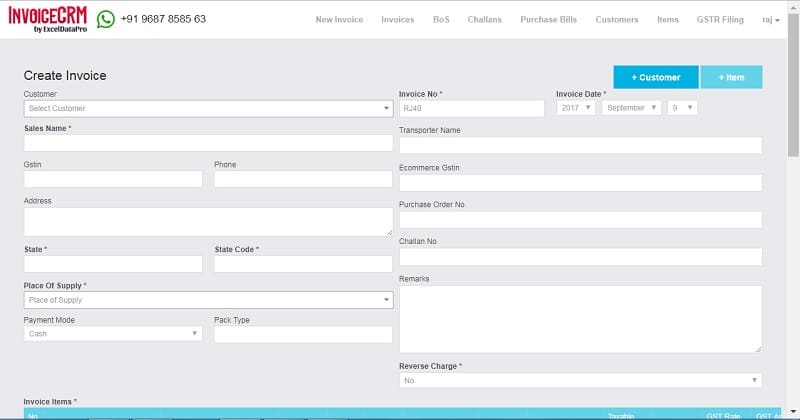 InvoiceCRM is a GST billing software. You can generate invoices, issue debit/credit notes, manage your purchase, generate your GST liability report and much more.
The best part of InvoiceCRM is that it makes your .csv files ready in just one click.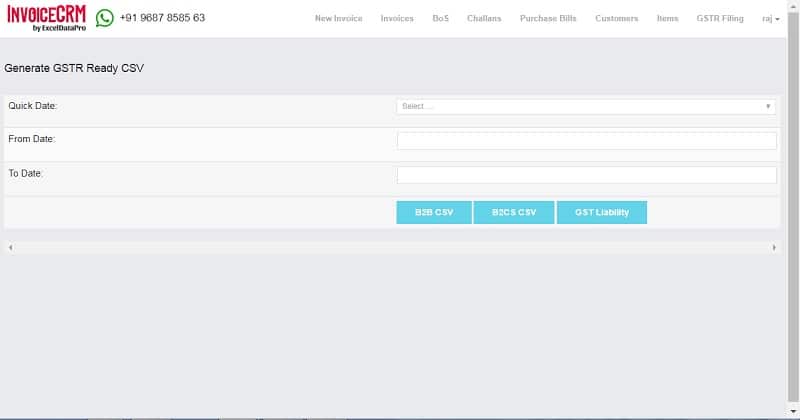 Issue invoices to your client, report purchase bills, issue debit/credit note in routine. At the end of the month taking all these data into consideration, it will generate your .csv files.
Just click on the B2B, B2CS, CDNR, and CDNUR button. Your .csv files are ready to be upload on GSTN portal is ready.
Thus, create your GSTR-1 in just few minutes.
You can download GST templates like GST Bill of Supply, GST Payment Voucher, and GST Export Invoice from here.
We thank our readers for liking, sharing and following us on different social media platforms.
If you have any queries please share in the comment section below. We will be more than happy to assist you.