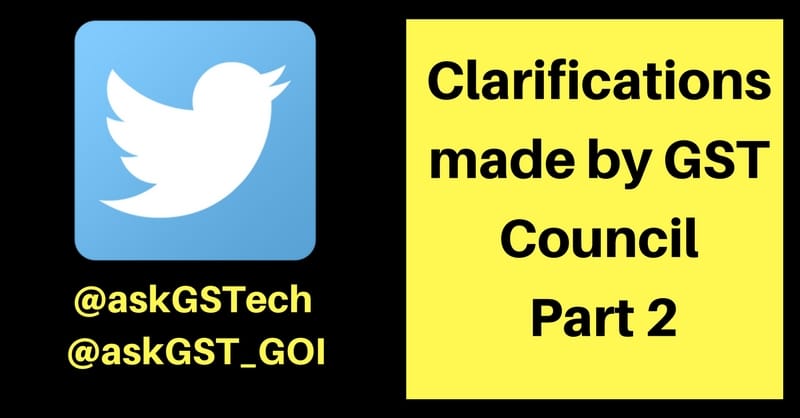 In our previous article, we discussed some clarifications made by GST Council. Here we will discuss Part 2 of the clarifications made by GST Council.
People are facing many problems in registration and filing of returns. Hence, the GST Council issues notifications or announce clarifications on their twitter handle for such queries.
The main reason behind all this is the miscalculations and lack of preparations by the government.
Part 2 – Clarifications made by GST Council via Twitter Handle @askGSTech & @askGST_GOI
 Inter-State Supply by Unregistered Person
An unregistered person cannot make inter-state supplies except in terms of  Notification 32/17-Central Tax dated 15/09/17. The purchaser will be liable u/s 9(4) to pay GST under Reverse Charge Mechanism.
ITC on CSR Expenses
Corporate companies can claim ITC under GST for CSR expenses incurred by them.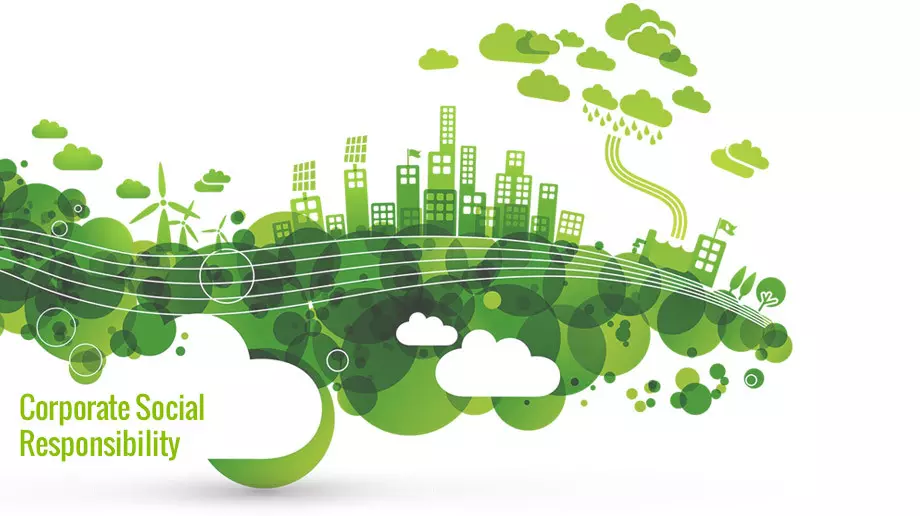 Insurance and Freight for Exports
Insurance or freight paid and reported in an export invoice along with IGST, cannot be treated as export of service.
Collection of GST Above MRP
MRP (Maximum Retail Price) includes all taxes. Thus, GST cannot be charged over and above MRP.
Counter Sales to Interstate Address
Counter sales made to the purchaser whose address on the invoice is of another state than it would be treated interstate sale.
Supply to SEZ
Amount of IGST needs to be mentioned on the invoice made to SEZ.
Registration for Transporter
Reverse Charge
GST paid on RCM for July on 

20 Aug

 can be utilized against July liability.
Expenses incurred outside India for business purpose by a Director of a company are liable for the reverse charge if the nature of supply imports of goods or services.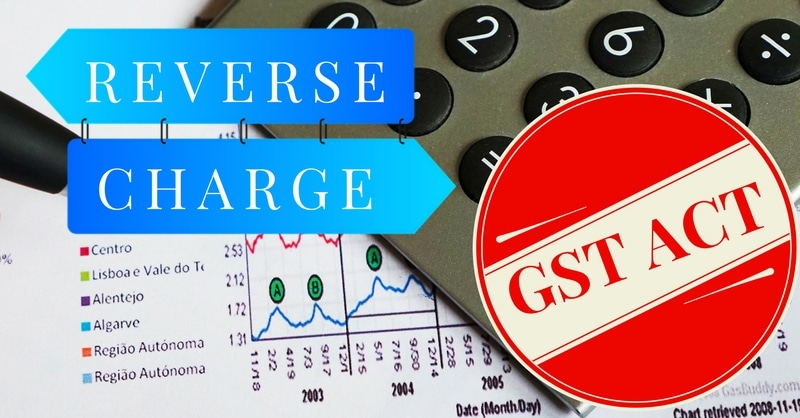 You can download GST templates like GST TRAN-1, GST Input Output Tax Report, and GST Export Invoice from here.
We thank our readers for liking, sharing and following us on different social media platforms.
If you have any queries please share in the comment section below. We will be more than happy to assist you.