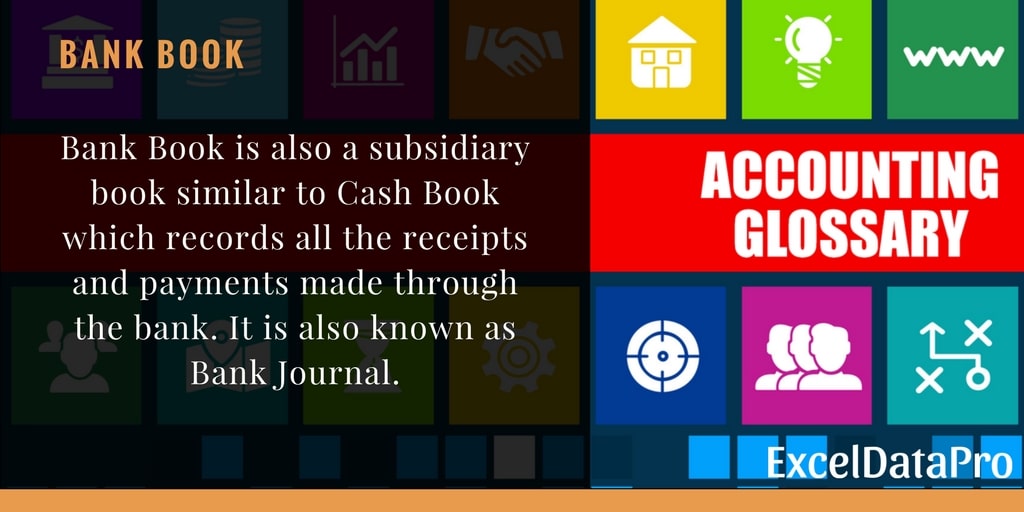 Bank Book is also a subsidiary book similar to Cash Book which records all the receipts and payments made through the bank. It is also known as Bank Journal.
Usually, big companies maintain this book where the volume of bank transactions is very high. The small business maintains their records with the along with the cash book.
A bank book consists of two sides, Receipts side and payment side. Receipts are debited and payments are credited in the bank book.
Maintaining a bank journal helps to ease the process of bank reconciliation. It also helps to decrease the chances of missing entries or any mistake.
You can download our ready to use excel template from the link below:
If you have any queries or questions, share them in comments below and I will be more than happy to help you.