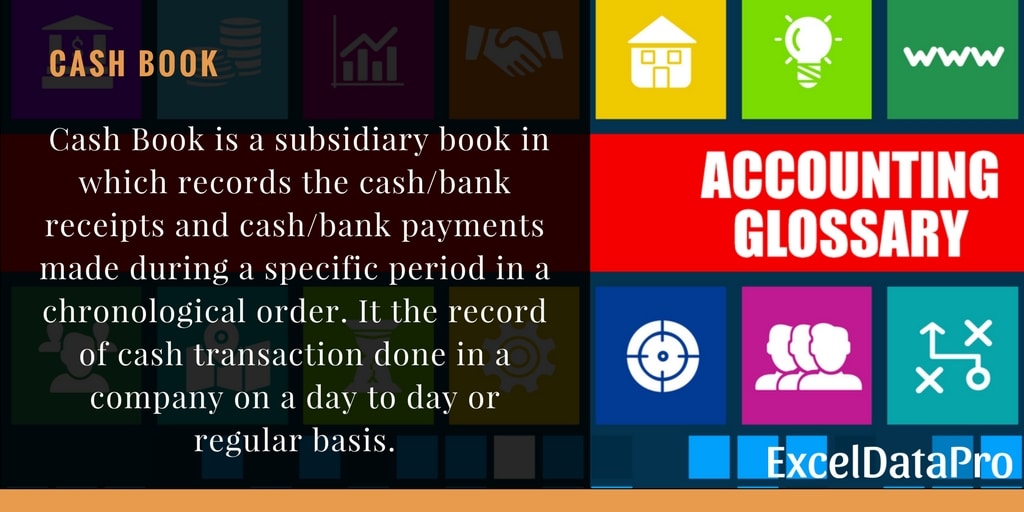 A Cash Book is a subsidiary book in which records the cash/bank receipts and cash/bank payments made during a specific period in a chronological order.
It is the record of cash transaction done in a company on a day to day or regular basis.
Cash book is just like a ledger account. There is no need to open a separate cash account in the ledger.
The balance of this book is directly posted to the trial balance.
Since cash account is a real account, this ruling is followed, i.e. debit what comes in and credit what goes out.
All the received cash is posted on the debit side and all payments and expenses are posted on the credit side of the cash book.
Receipts = Debit
Payment = Credit
When volumes of cash transaction are high in a business, a separate book is maintained for such transactions.
Click here to download our ready to use Cash book Template