Attrition rate means to calculate the proportion of employees leaving from an organization over a specific period of time.
It is a tool developed by HR professional to measure the employee metrics. It is also known as turnover rate or churn rate.
Formula Attrition Rate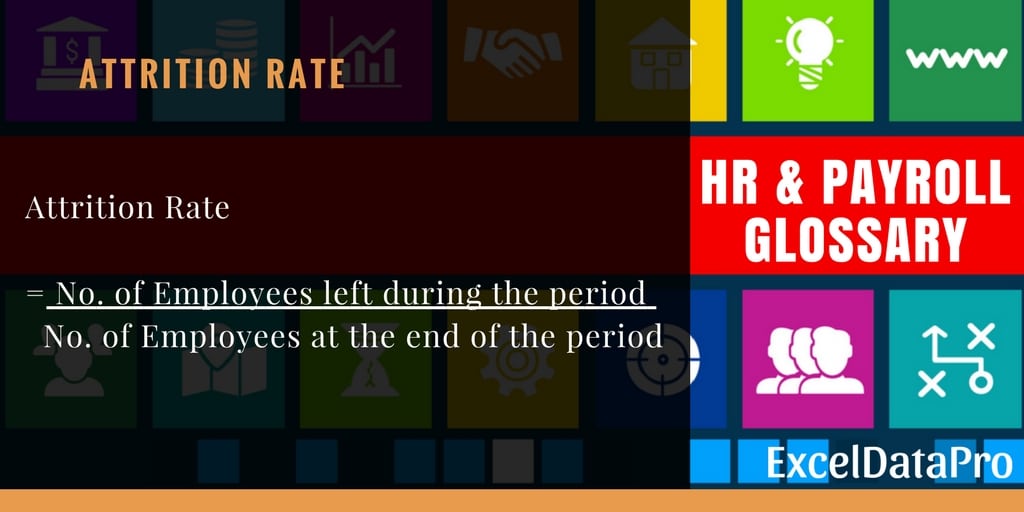 Causes of High Attrition Rate
Generally, the attrition rate is high when there is an increase in the need for employees in any industry due to mass retirement or expansions.
Another reason for this is due to more employment opportunities in the market.
Dissatisfaction of job.
Non-professional Managers.
Currently, in India, high attrition rates are among the critical problem faced by the HR department.
A normal rate of attrition is expected in normal business operations. But a high rate of attrition leads to many problems and a lack of workforce.
HR professionals design and implement company compensation programs and motivation systems to keep the employees happy and attrition rates low.
Keeping the attrition rates as low as possible helps to save money. Money spent on advertising for hiring, training and completing paperwork for new employees is saved.
HR professionals prepare the Attrition Report monthly or yearly to monitor and rectify the causes of attritions in the organizations.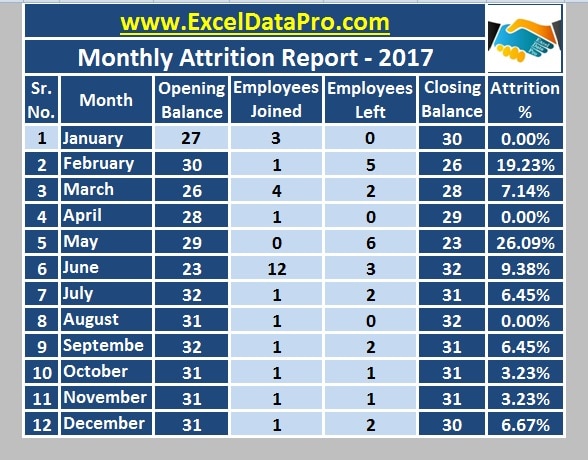 Click on the link below to download our ready to use template:
Employee Attrition Report template
If you have any queries please share in the comment section below. I will be more than happy to assist you.