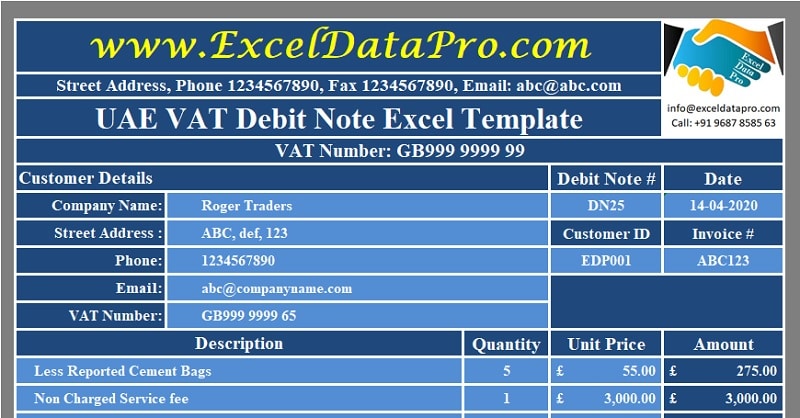 UK VAT Debit Note is a ready-to-use excel template that helps to issue a VAT compliant debit note when the goods delivered are less are or tax collected is less.
A Debit Note is a document issued by a vendor when actual supply made or taxes collected are less against the original VAT invoice. Debit note increases the tax liability as the vendor reports less tax in the original invoice.
Hence, VAT on Sales + VAT Debit Notes = VAT Payable.
Guidelines For UK VAT Debit Note
According to the Amendment of the Value Added Tax Regulations 1995, Point 15C, describes the guidelines for a Debit note: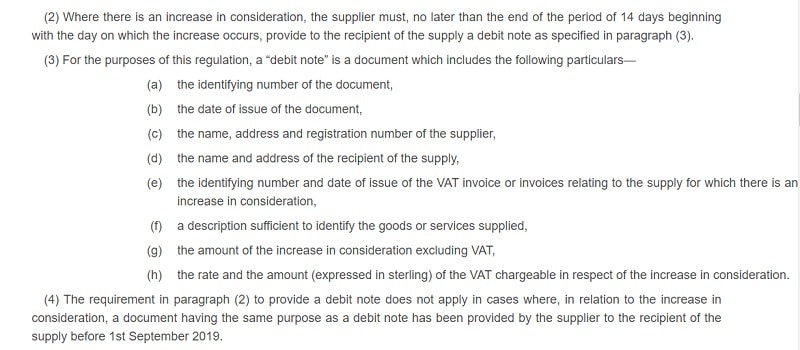 Source: www.legislation.gov.uk
UK VAT Debit Note Excel Template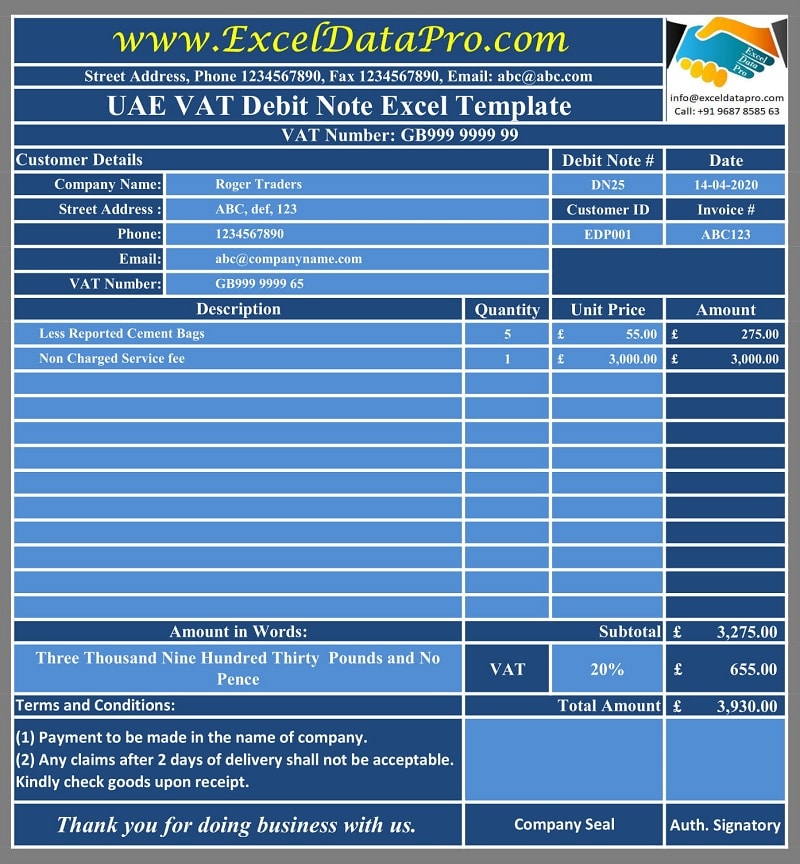 As per the UK VAT guidelines, we have created a simple and easy UK VAT Debit Note Excel Template with predefined formulas and formating. You can issue a VAT compliant debit note to your vendor using this template in just a few minutes.
Click here to download the UK VAT Debit Note Excel Template.
Additionally, you can download other UK VAT Templates like UK VAT Credit Note,  UK VAT Invoice Template, UK VAT Multiple Tax Invoice Template, UK VAT Invoice Template With Discount, and many more from our website.
Let us understand the contents of the template in detail and how to use this template.
Contents of UK VAT Debit Note Excel Template
This template consists of 2 sheets: UK VAT Debit Note Template and Vendor Database Sheet.
Vendor Database Sheet

The Vendor database sheet consists of vendor details like vendor id, vendor name, vendor address, vendor phone, vendor VAT number, and email address.
The purpose of creating this sheet to help you save time and simplify your work. You need to update the database sheet only once with vendor details as per your requirement.
Furthermore, a drop-down list has been created using the data validation function. When you select the vendor name from the dropdown list, it fetches all the relevant details using the VLOOKUP function.
UK VAT Debit Note Template
There are 4 sections in the UK VAT Debit Note Template: Header Section, Vendor Details Section, Debit Note Details Section, and Other Detail Section.
Header Section

The header section consists of company name, logo, address and VAT number.
Vendor Detail

Vendor detail section consists of the following:
Company Name
Street Address
Phone
Email
VAT Number
Debit Note Number
Date
Vendor ID
Invoice Number
As discussed earlier, this section is interlinked with data validation and the VLOOKUP function to the database sheet. Just select the name of the vendor and this section is filled.
Debit Note Detail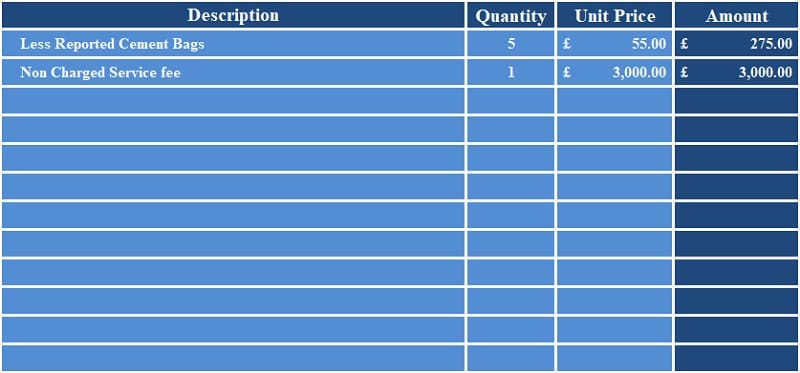 Insert the details of the underbilling or unreported tax in this section. This section consists of columns like Description, Quantity, Unit Price and Amount. In the end, there is the subtotal line.
Quantity X Unit Price = Amount.
Other Details

Other details section consists of invoice summary and other details.
Amount in words: No need to insert anything here. It will automatically convert the amount in words using Spell Number GBP.
Terms & Conditions: Insert your debit note terms and conditions.
VAT computation: Insert the VAT percentage manually. The VAT amount is calculated based on the percentage.
Taxable Amount X VAT % = VAT Amount
VAT Amount + Taxable Amount = Final Invoice Amount
Print the invoice and then put your company seal as well as get it signed by the authorized signatory.
Your VAT Compliant Debit Note is ready. This template is useful to small and medium scale businesses to issue a debit note to their vendors.
We thank our readers for liking, sharing and following us on different social media platforms.
If you have any queries please share in the comment section below. We will be more than happy to assist you.