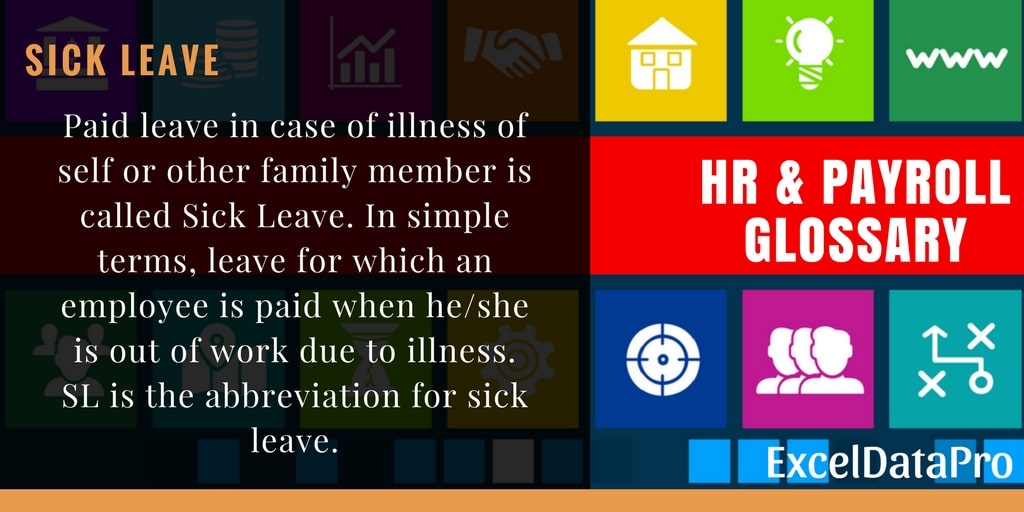 Paid leave in case of illness of self or other family member is called Sick Leave. Sick leaves are subject to company policy as well as government laws applicable to the company.
In simple terms, leave for which an employee is paid when he/she is out of work due to illness. SL is the abbreviation for sick leave.
Usually, the quantum of SL in India is determined by the employer in accordance with the State's Shops and Establishment Act or other laws that are applicable the organization.
Both the employer and the sick employee benefit from SL. An employee uses SL when he is temporarily ill or coming to work might have potential contagion to fellow employees. It allows the employee to take some time for self-care and healing.
For availing a sick leave, an employee has to provide proof of illness from doctors or company authorized physician.  Depending on the company policies, SL that is accumulated in the current year can be carried forward to next year.
The maximum amounts of SL that can be carried forward are according to the applicable law.
You can find the terms SL, PL, ML etc in your attendance sheet. Download below to download a ready to use excel template for attendance sheet from the link below: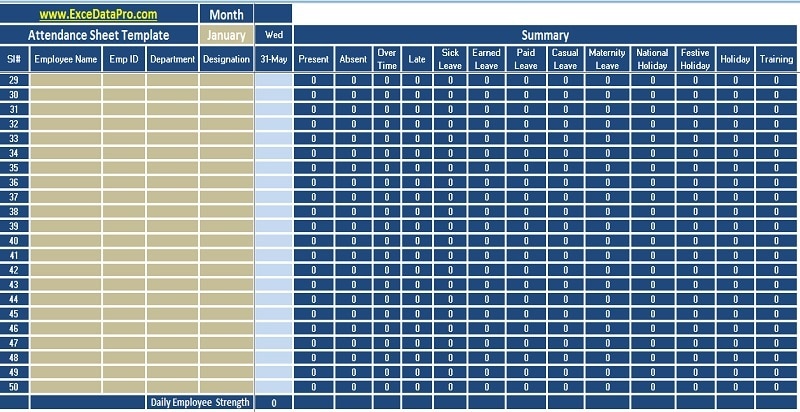 Additionally, you can download other accounting templates like Petty Cash Book, Simple Cash Book, and Accounts Payable Excel Templates from here.
If you have any queries please share in the comment section below. I will be more than happy to assist you.