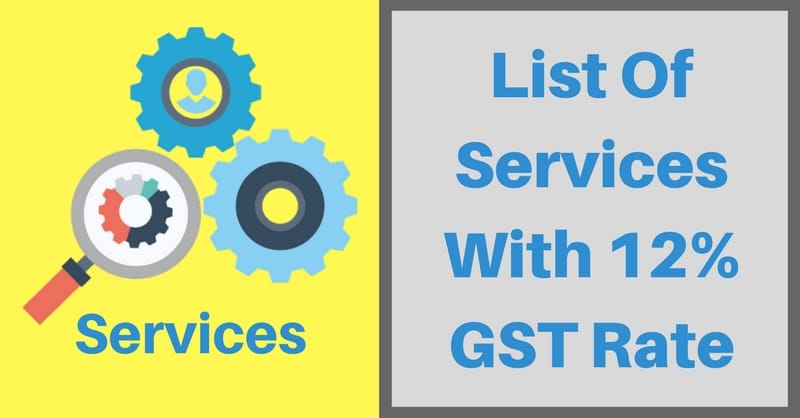 List of all services falling under the slab of 12 percent GST rate are as follows:
List Of Services With 12 Percent GST Rate
1. Supply of food/drinks in restaurants not having a license to serve liquor and with no air-conditioning or central heating facility at any time during the year.
Rate: 12%.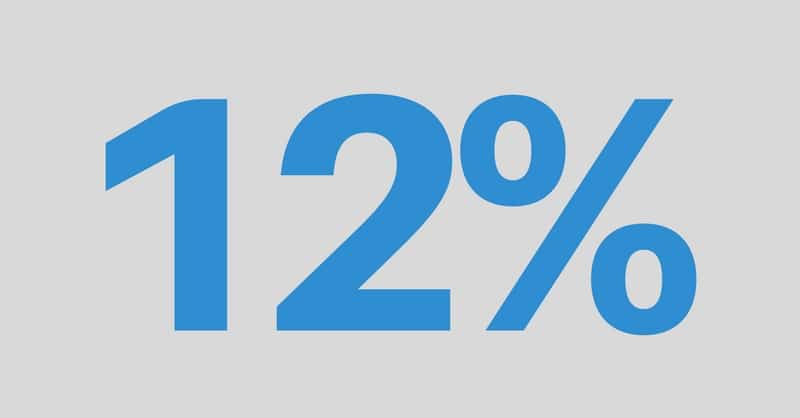 2. Accommodation in hotels, inns, guest houses, clubs, campsites or other commercial places meant for residential or lodging purposes with per day room tariff greater than Rs. 1000 and less than Rs. 2500.
Rate: 12%.
3. Transport of passengers by air in other than economy class.
Rate: 12%.
4. Transport of goods in containers by rail other than Indian Railways.
Rate: 12%.
5. Services provided by the foreman of chit fund. This service is in relation to chit.
Rate: 12% with ITC of input services.
6. Temporary or permanent transfer or permitting the use or enjoyment of Intellectual Property (IP) of goods other than IT software.
Rate: 12%.
7. Construction of the building, civil structure, a complex or a part thereof meant wholly or partly for sale to a buyer.
Note: The value of land is deemed to be 1/3rd of the total amount charged for such supplies.
Rate: 12% with no refund of accumulated ITC.
You can download GST templates like GST Bill of Supply, GST Payment Voucher, and GST Export Invoice from here.
We thank our readers for liking, sharing and following us on different social media platforms.
If you have any queries please share in the comment section below. We will be more than happy to assist you.