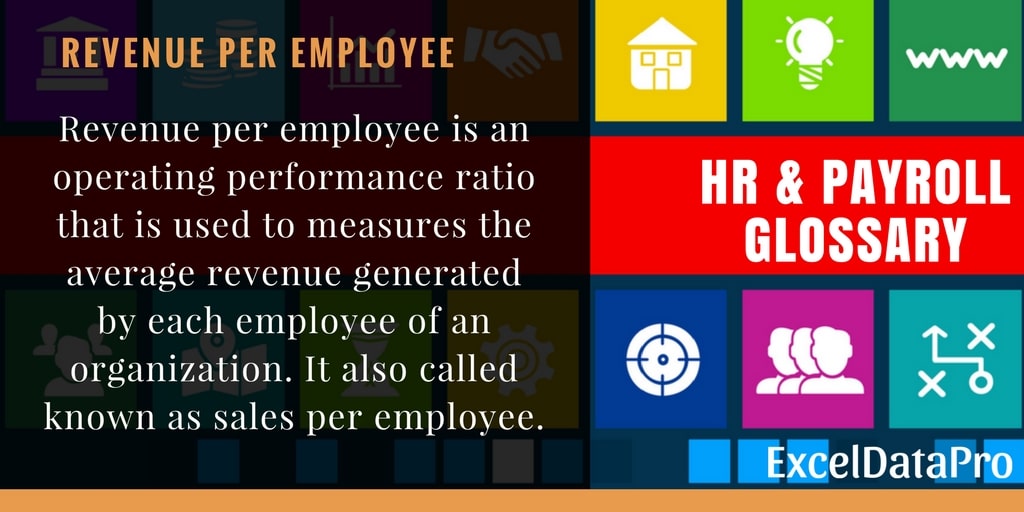 Revenue per employee is an operating performance ratio that is used to measures the average revenue generated by each employee of an organization. It also called known as sales per employee.
Generally, labor-intensive industries use these metrics. Labor-intensive industries are those industries where the value of human capital is more than the physical capital.
In simple terms, it is a measure of how efficiently the human resources of an organization are utilized.
Thus, this ratio is most useful when they are compared with other companies in a similar industry.
Ideally, every organization expects the highest revenue per employee possible. The higher revenue indicates higher productivity.
Revenue Per Employee Formula
Sales/Revenue Per Employee = Total Revenue / No. of Employees.
Another similar type of ratio is Net Income Per Employee. It measures the average net income earned by each employee.
The earnings per employee can be calculated by using net income in place of Revenue in the numerator.
Example
A company has total net revenue/sales of Rs. 20,00,000 and the number of employees in the organization are 500.
Applying the above formula:
=20,00,000/500
=4000
Thus, Rs. 4000 is the average revenue generated by each employee.
Click here to Download Revenue Per Employee Calculator In Excel.
Another useful HR metrics is Cost per Hire.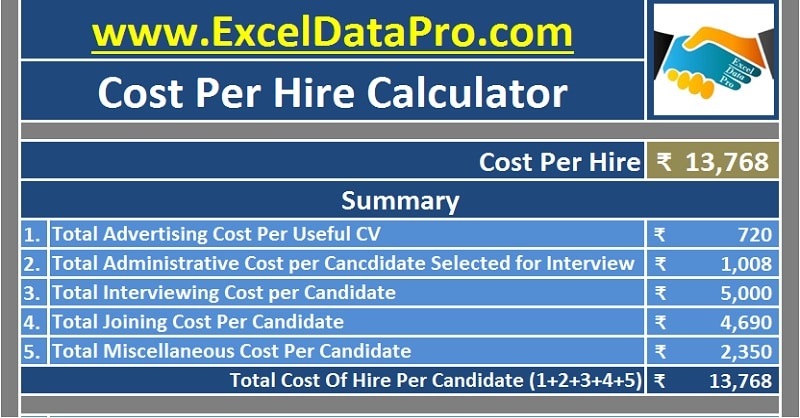 You can download the CPH calculator from the link below:
You can download other useful HR Metrics Templates like Profit Per Employee calculator, Human Capital ROI Calculator, Total Compensation Spend Rate Calculator and many more from our website.
If you have any queries please share in the comment section below. I will be more than happy to assist you.