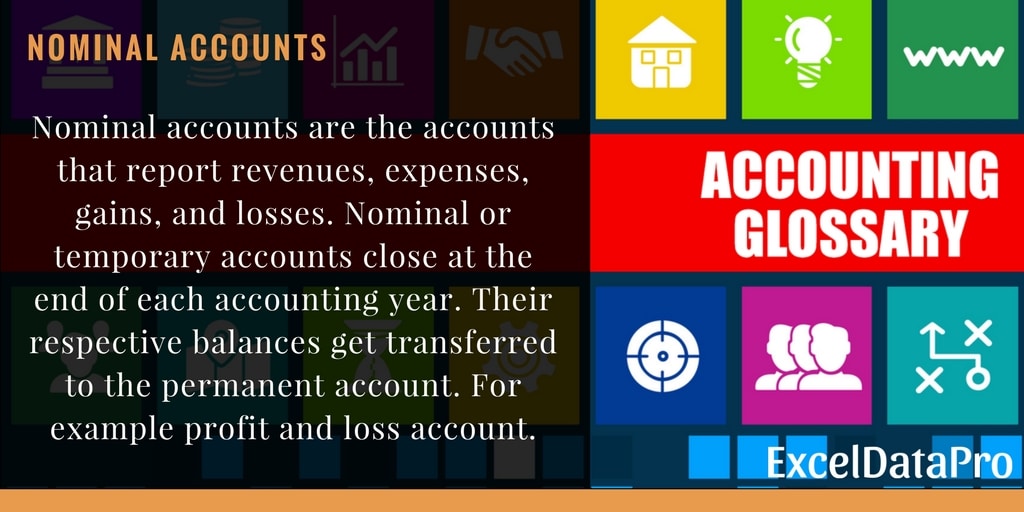 Nominal Accounts
The third type of Account is Nominal Accounts.
Nominal accounts are the accounts that report revenues, expenses, gains, and losses.
Nominal/temporary accounts close at the end of each accounting year. Their respective balances get transferred to the permanent account. For example profit and loss account.
If you have any queries or suggestions, put them in them comment below. I will be more than happy to assist you.