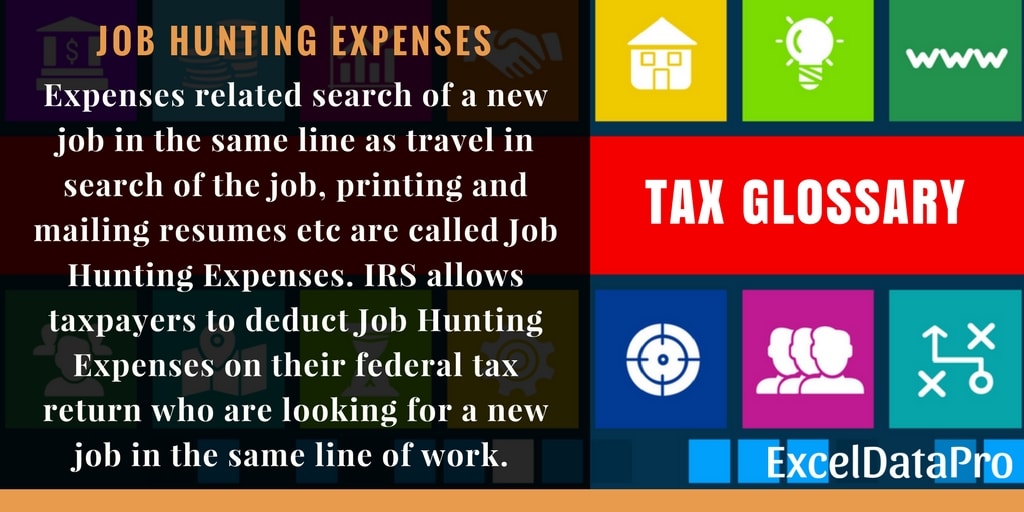 Definition – Tax Deductible Job Hunting Expenses
Expenses related search of a new job in the same line as travel in search of the job, printing and mailing resumes etc are called Job Hunting Expenses. IRS allows taxpayers to deduct Job Hunting Expenses on their federal tax return who are looking for a new job in the same line of work.
What are Qualifying job hunting expenses?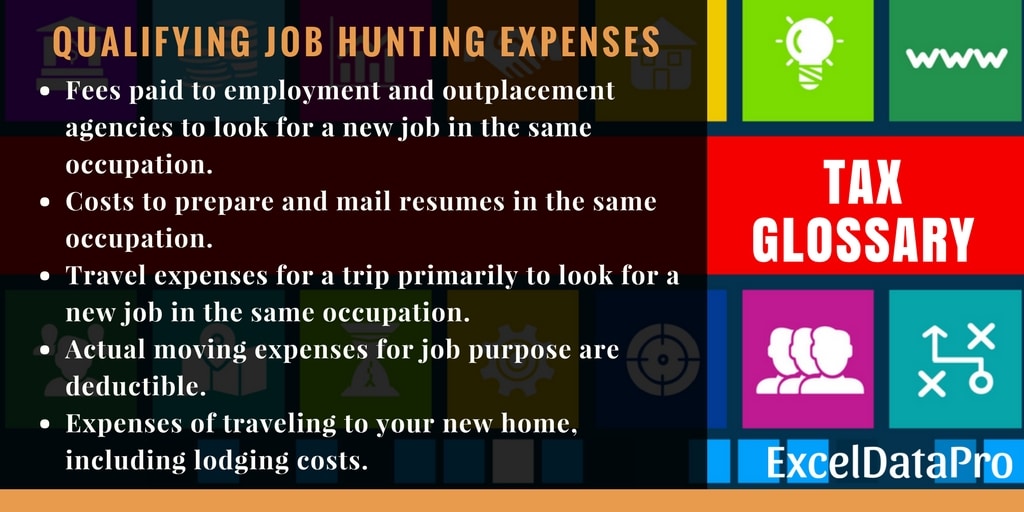 What are non-qualifying Job Hunting Expenses?
It should be kept in mind that a taxpayer cannot deduct the job hunting expenses for a different occupation.
Taxpayers can't deduct job search expenses if they are looking for a job for the first time.
Reimbursed expenses also can't be claimed for job-hunting expenses.
In addition to the above, taxpayers can't deduct job-hunting expenses if there is a long break between the end of their last job and the time they began looking for a new one.
The cost of meals eaten while traveling between your old and new homes.
The purchase price of your new home.
Where to Claim Job Hunting Expenses on Your Tax Return?
Job search expenses or Job Hunting Expenses can be claimed on Schedule A, of Itemized Deductions. These expenses are claimed as a miscellaneous deduction. As a taxpayer, you can deduct the total miscellaneous deductions that are more than 2 % of your AGI.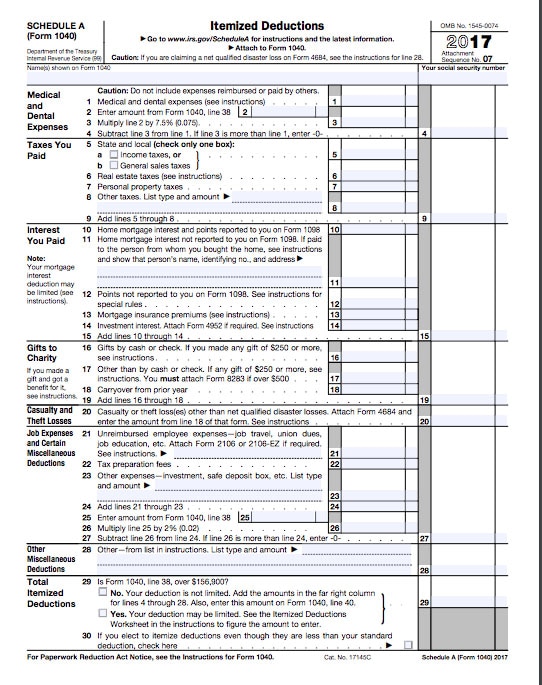 To know more about job search expenses, see IRS Publication 529, Miscellaneous Deductions.
We have created some useful tax calculators like Simple Tax Estimator, Itemized Deduction Calculator, 401k Calculator etc.
Now MAC operating system users can download the above templates in Apple's Numbers Application also from the link below:
Federal Income Tax Apple Numbers Templates
These templates can help you easily calculate your federal income tax. These templates are free to download and easy to use with no limitations.
Disclaimer: Interpretation of the above topic is for education purpose and cannot be considered as a legal advice. It is highly recommendable to consult a CPA or tax consultant.
We thank our readers for liking, sharing and following us on different social media platforms.
If you have any queries please share in the comment section below. I will be more than happy to assist you.