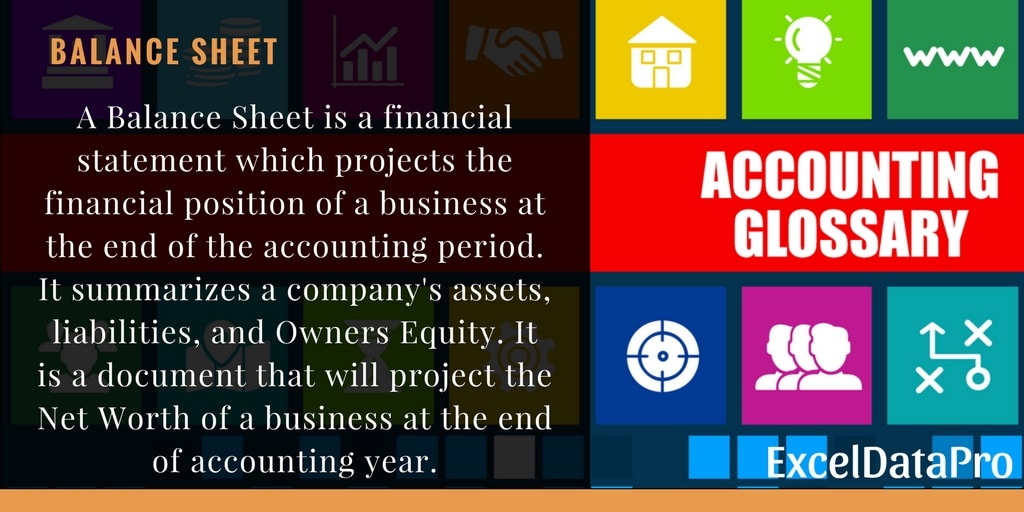 A Balance Sheet is a financial statement which projects the financial position of a business at the end of the accounting period. It summarizes a company's assets, liabilities, and Owners Equity.
In simple words, it is a document that will project the Net Worth of a business at the end of accounting year.
The three major parts of Balance Sheet; Assets, Liabilities and Equities, gives the owner an idea about what the company owns and what the company owes along with the shareholder's invested capital.
Among the three main financial statements, it is considered to be the main Financial Statement.
As the name itself suggest the purpose of this document, it balances between Assets and Liabilities plus the owner's/shareholder's Equity.
A balance sheet is acceptable only when the both Assets are equal to liabilities and shareholder's/owner's Equity.
Thus, a balance sheet is prepared according to the following formula:
Assets = Liabilities + Shareholder's/Owner's Equity.
You can download a ready template from the link below:
Click here to Download Balance Sheet Excel Template.
If you have any queries please share in the comment section below. I will be more than happy to assist you.