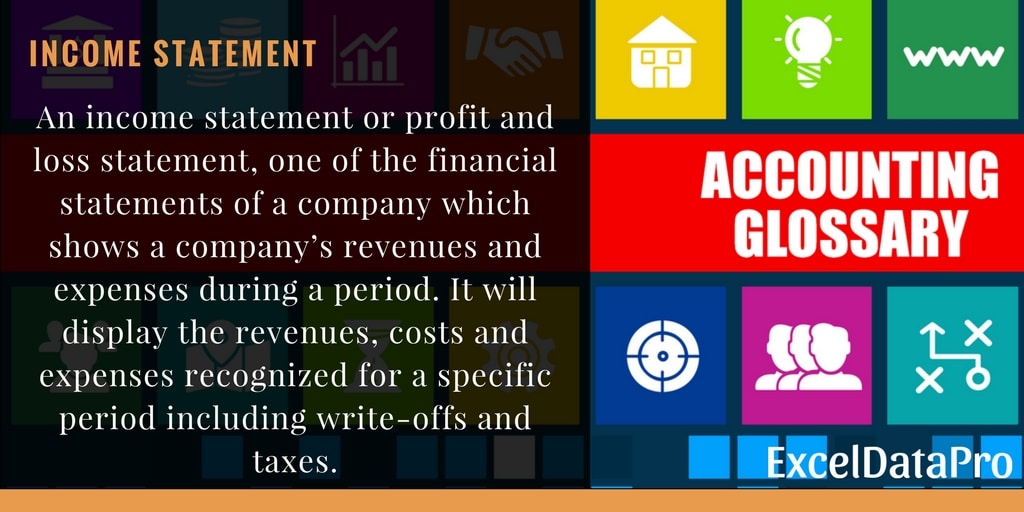 An income statement or profit and loss statement, one of the financial statements of a company which shows a company's revenues and expenses during a period.
It will display the revenues, costs, and expenses recognized for a specific period including write-offs and taxes.
You can prepare the P & L statement or an income statement in one of two methods; Single Step Statement and Multi-step Statement.
Generally, small companies use the Single Step statement. It takes the totals of revenues and subtracts them from expenses to find the gain or loss of any business.
Whereas, a Multi-Step statement is used by big volume companies. For preparing this statement it takes several steps to find the end line.
It starts with gross profit. Operating expenses are totaled and deducted from the gross profit. This will give you the income from operating activities.
Expenses are deducted from income from operations, which will give you your income before taxes. The final step is to deduct taxes, which finally produces the net income for the period measured.
Finally, taxes are deducted and the net income for the period is measured.
You can download a ready template of income statement from the link below:
Click here to Download Profit and Loss Account Excel Template.
If you have any queries please share in the comment section below. I will be more than happy to assist you.