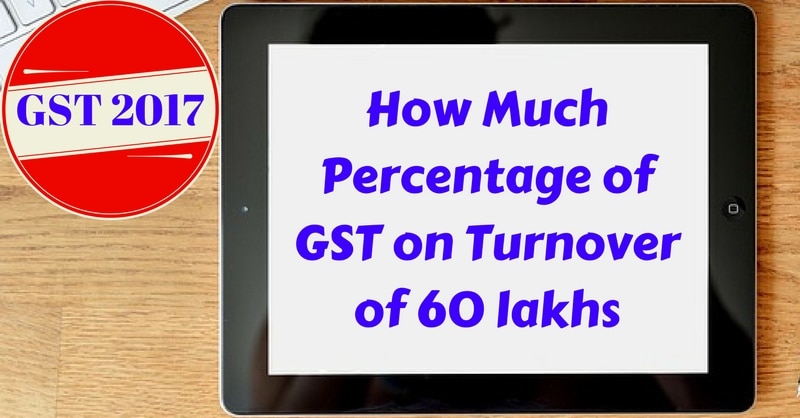 After the roll out of GST since 1st July 2017, people are still having doubts pertaining to GST. Recently We received the question "How Much percentage GST on Turnover up to 60 lakhs?"
The answer to this question has two different things to consider. Depending on these things, it can be decided that how much percentage GST a taxpayer will pay according to his turnover.
Users registered under GST Regular Scheme.
Users registered under GST Composition Scheme.
Let us discuss both the point in detail.
Percentage of GST on Turnover
1.Users Registered under GST Regular Scheme
If you are registered under the regular scheme, depending on the supply of your goods or services you are liable to pay 5%, 12%, 18% or 28% according to the HSN code.
For users registered under the regular scheme, you will be eligible to avail the Input Tax Credit on purchases from registered users.
Your GST payable liability will GST collected on Sales – GST paid on Purchases. Additionally, this will help you to regulate the prices of your product.
There is no turnover based GST tax under the regular scheme.
While you are registered under the regular scheme, you will have to file 3 monthly returns (GSTR-1, GSTR-2, and GSTR-3) and 1 yearly return.
You can supply goods and services intrastate(within your state) as well as interstate(out of your state).
2. Users Registered Under GST Composition Scheme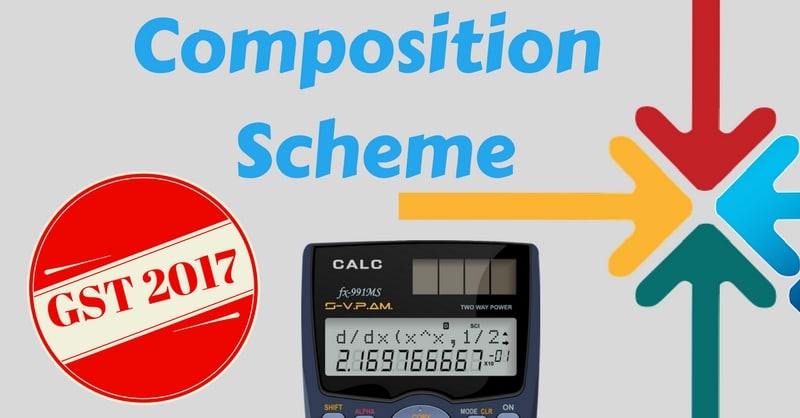 If you are registered under the GST Composition Scheme, GST payable on the turnover basis. You can avail composition scheme only if your turnover does not exceed 75 lakh in the preceding year.
Percentage of GST is dependent on the nature of your business. See image below:
You cannot avail any kind Input tax credit if you are registered under the composition scheme. Hence increasing the price factor in this competitive market.
Tax payable under this scheme will be on the turnover basis as mentioned in the above image.
Composition Scheme holders will have to file quarterly returns.
As a composition scheme holder, you are not eligible to collect tax from your customers.
Customers buying from composition scheme holders, you cannot avail input tax. Thus, decreasing your revenue at a glance.
While filing the returns you need to provide the summary only. No need to provide any invoice-wise details.
Thus, the percentage of GST is not dependent simply on turnover. There are many other factors to be considered to decide the rate of GST applicable on any business.
You can download GST templates like GST Bill of Supply, GST Payment Voucher, and GST Export Invoice from here.
We thank our readers for liking, sharing and following us on different social media platforms.
If you have any queries please share in the comment section below. I will be more than happy to assist you.