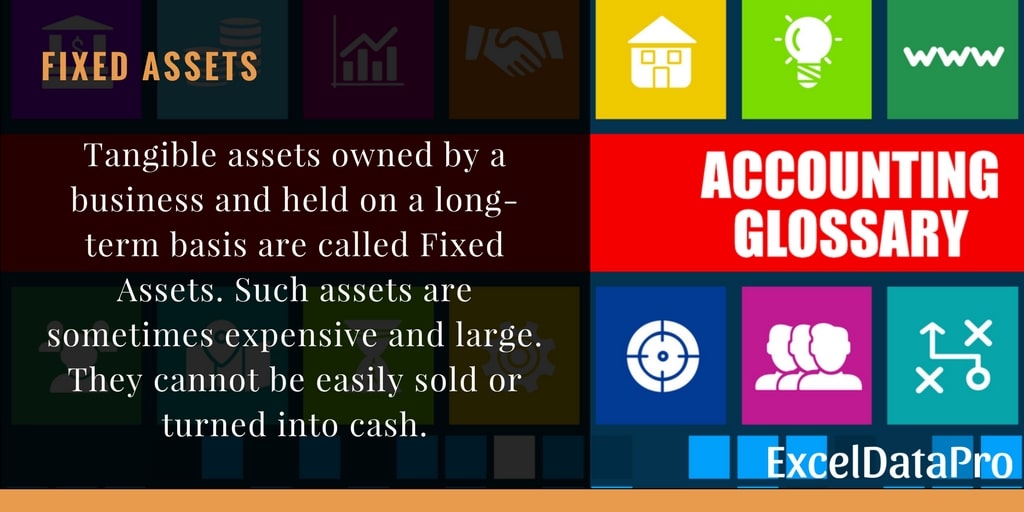 Tangible assets owned by a business and held on a long-term basis are called Fixed Assets. Such assets are sometimes expensive and large. They cannot be easily sold or turned into cash.
Generally, these assets are those which a company uses in its operations. They are long-term investments of the company.
Fixed assets are recorded under the current asset category in the Balance Sheet.
Examples of Fixed assets are plant, land, factory, etc.
The term fix/fixed doesn't mean immovable. In accounting, any asset purchased with an intent to of business operations and used for more than 365 days is considered a fixed asset.
If you have any queries or questions, share them in comments below and I will be more than happy to help you.