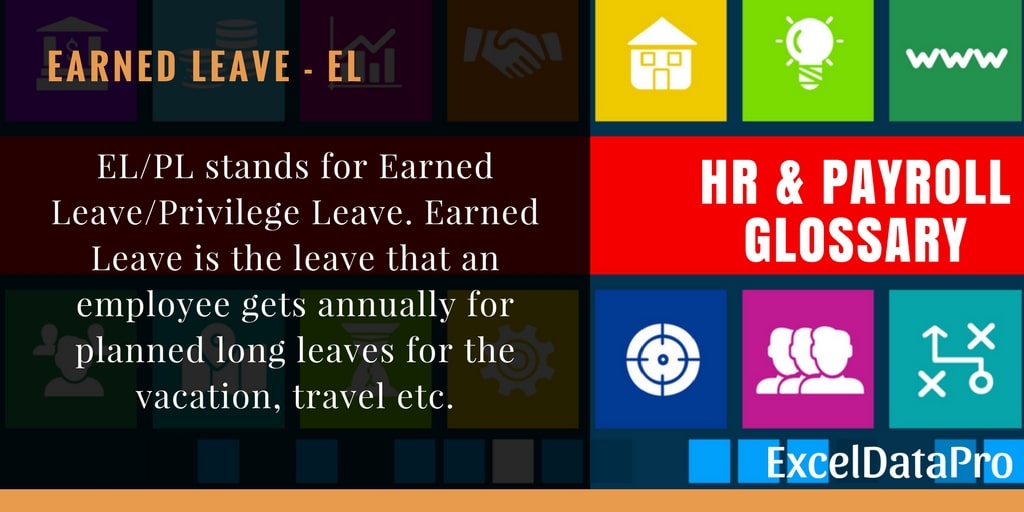 EL/PL stands for Earned Leave/Privilege Leave. Earned Leave is the leave that an employee gets annually for planned long leaves for the vacation, travel etc.
EL is calculated on a month to month basis for the calendar year. These leaves vary from state to state and the shop & establishment act under which the company is formed.
The maximum number of earned leave is based on the location of your company. Usually, it is 30 working days annually. But in some states, it goes up to 45 0r 60 days.
If an employee is unable to use all of his accrued EL during the year, he/she can carry forward it the next year.
But it should be kept in mind, that there is a maximum limit for carrying forward of EL. Above that limit, the EL get lapsed.
Accumulated EL can be encashed based on company's policy. While encashing of EL/PL, only Basic Salary along with HRA and DA will be taken into account.
Encashment of leave during service tenure is taxable in all cases. These leaves are earned in the previous year and enjoyed in the following years.
Formula for Calculating EL/PL
Usually, you can find this term in attendance sheets.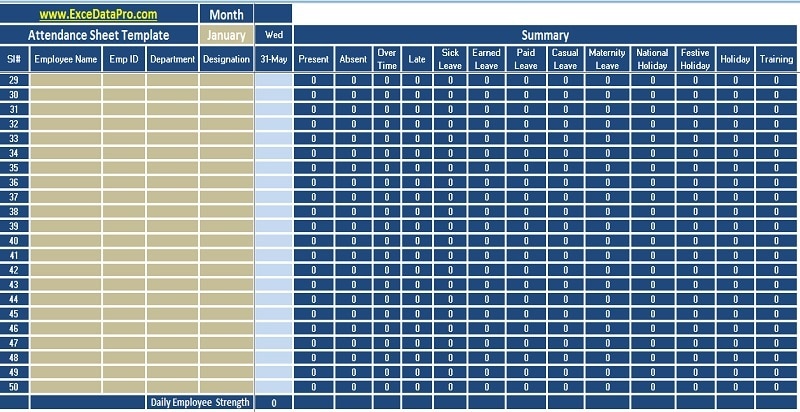 You can download other accounting templates like Petty Cash Book, Simple Cash Book, and Accounts Payable Excel Templates from here.
If you have any queries please share in the comment section below. I will be more than happy to assist you.