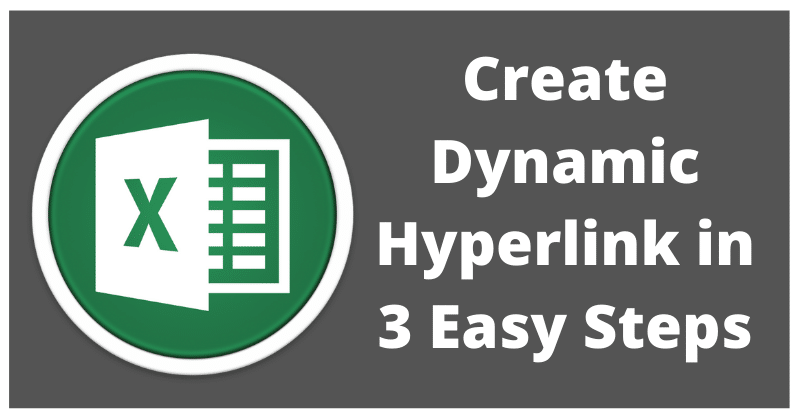 Dynamic Hyperlink helps you create hyperlinks to navigate to different worksheets within a workbook. Learn how to create a dynamic link in just 3 easy steps.
Simple hyperlinks are static. A hyperlink that changes based on the selection or any action by the user is called a dynamic hyperlink.
This function is helpful when you have big data sets. It helps you to easily navigate to different sections of a worksheet and even between different worksheets.
For example, you have month-wise sales data for 3 years. You will have to scroll all the way to each month to know sales scores for every salesman in your team.
Instead, if you create a sheet to a link to each month with a dynamic link then you can save a lot of time.
3 Steps To Create A Dynamic Hyperlink
Follow the below-mentioned step to create a dynamic link:
Insert "#".
Enter the "Link Location." Sheet & Cell Reference.
Insert the "Friendly name." Linking word.
Syntax for Dynamic Hyperlink
= HYPERLINK("#" & link location , friendly name)
= HYPERLINK("#" & "Sheet & Cell Reference" , "Cell Reference or Name")
Let us understand it with an example.
Example
We have created a simple and ready-to-use Student fee Collection System Excel Template with easy navigation and predefined formulas.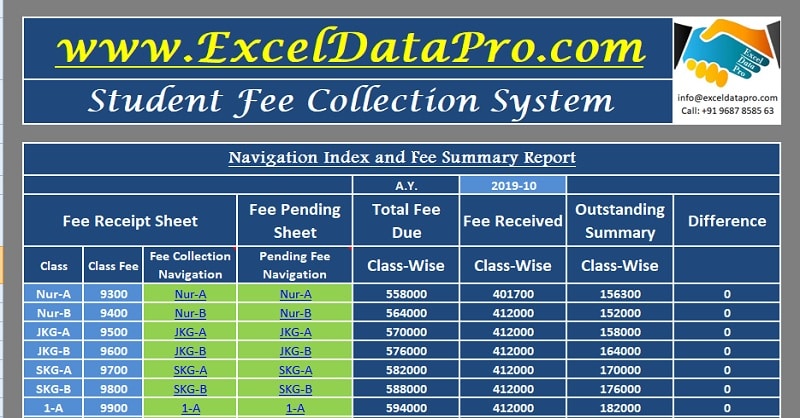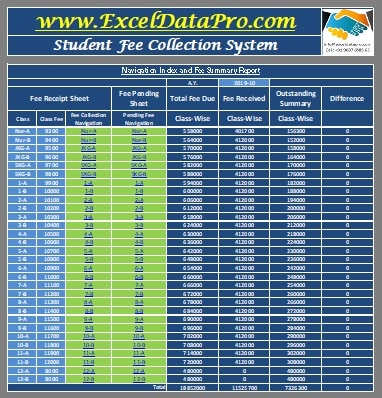 Dynamic linking is used in this sheet to navigate easily to the class section for fee record in both Fee Collection as well as Outstanding Fee sheet.
This template is designed for 30 classes. In case, the classes are less than 30; leave it the rest blank.
Light green cells indicate cells with links. Click on the class name and it will navigate to the cell from where the respective class data needs to be filled.
All these links are dynamic. As you change the class name in the light blue cells it will change the friendly name automatically.
Each class has 60 students and multiple columns. Usually, it will be hard for the user each time to scroll through that many cells and then navigate to see the details of fee collection or outstanding fees.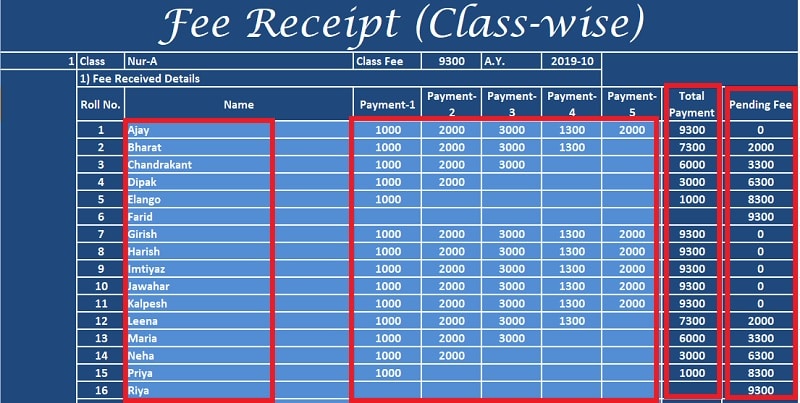 Thus, creating a dynamic hyperlink makes it easier to navigate and saves time. You can navigate in cells of the same sheet as well as in different sheets of the workbook.
Please keep in mind that if the file name is changed, the dynamic linking will work. But if the sheet name is changed it will give the following error: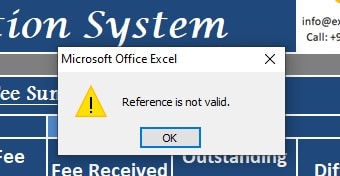 We thank our readers for liking, sharing and following us on different social media platforms.
If you have any queries please share in the comment section below. We will be more than happy to assist you.