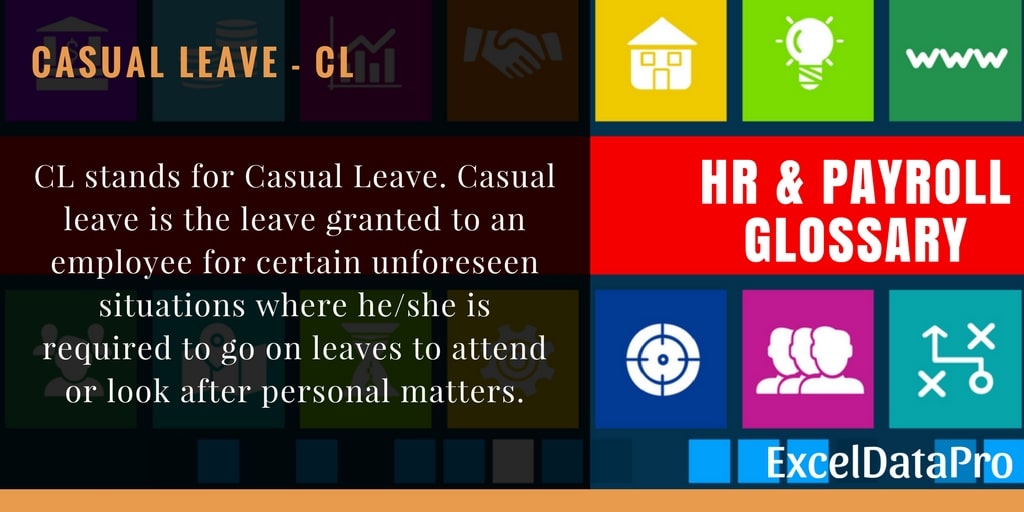 CL stands for Casual Leave. Casual leave is the leave granted to an employee for certain unforeseen situations where he/she is required to go on leaves to attend or look after personal matters.
Employees get a certain number of leaves every year apart from the holidays and weekly days off. These leaves include sick leave, paid leave, casual leave, etc.
Usually, three types of leaves are followed in India. They are earned leave, sick leave and casual leave in which an employee avails leave without the loss of his pay.
Generally, the number and the type of leave varies according to the industry, the employer and the state in which an employee is located in.
Different states have different leave entitlement and leave policies.
It further depends on the Acts under which an organization is formed like the Factories Act and State's shop and establishment Act.
Rules of CL
You can take Casual Leave for minimum 0.5 to maximum 3 days.
More than 3 days, you need to take it as Earned Leave.
If you plan to avail 3 leaves you are required to take prior approval.
Under the Shops and Establishment Act, an employee can avail 6 days of casual leave.
Casual leaves are not carried forward. The unused CLs get lapsed at the end of the year. Casual leaves are not encashable.
You can find this term in attendance sheets.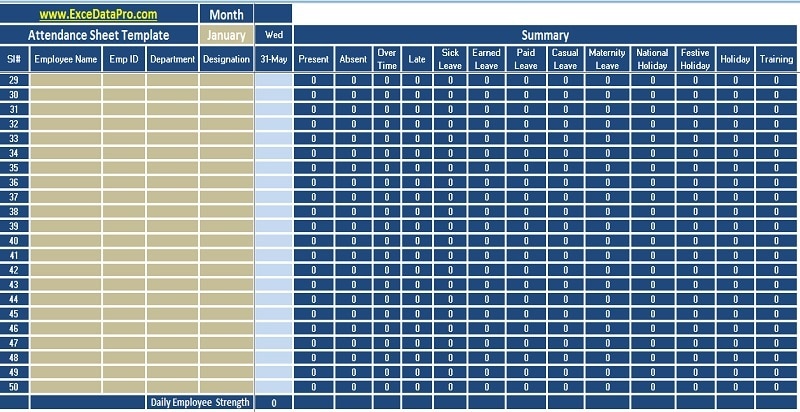 You can download other accounting templates like Petty Cash Book, Simple Cash Book, and Accounts Payable Excel Templates from here.
If you have any queries please share in the comment section below. I will be more than happy to assist you.