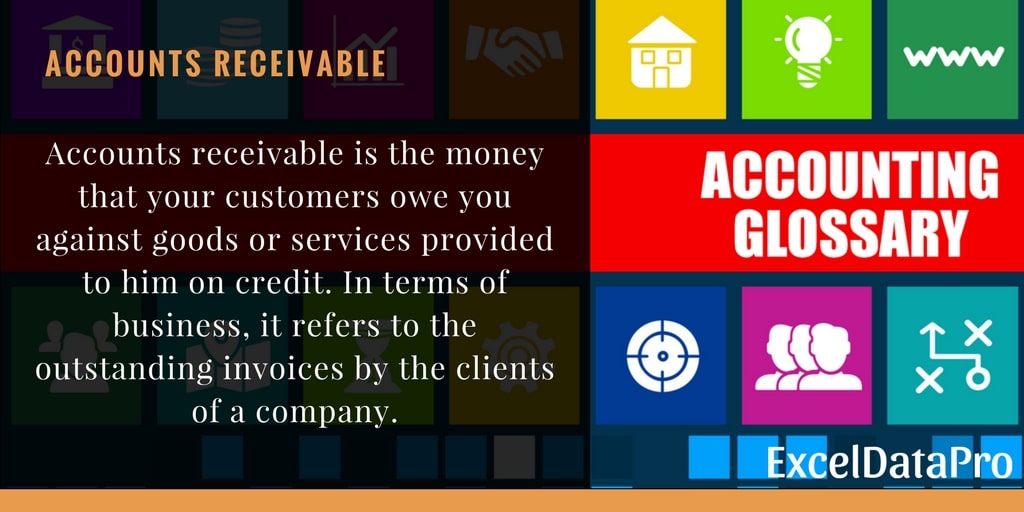 Accounts receivable is the money that your customers owe you against goods or services provided to him on credit.
In terms of business, it refers to the outstanding invoices by the clients of a company.
For example, when we sell services or goods to someone and he agrees to pay the amounts later at a mutually decided time, it is our Accounts Receivable.
Click here to download our ready to use Accounts Receivable Template