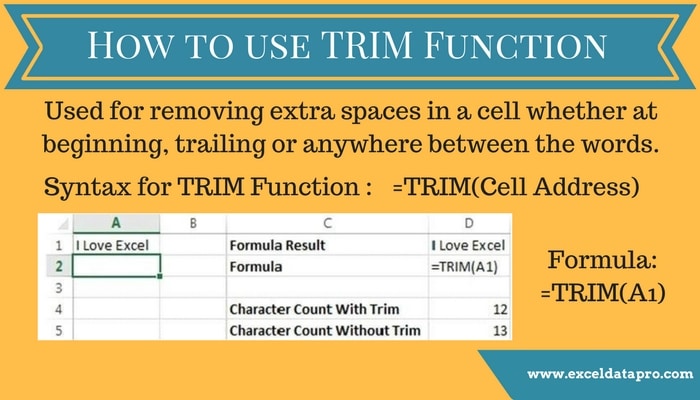 TRIM function is useful for removing extra spaces in a cell whether at beginning, trailing or anywhere between the words.
Often when you pull data from a database you may find some extra spaces are put in behind or in front of legitimate data.
This can create huge discrepancies. Especially when you are trying to compare using IF statements or VLOOKUP's.
We have created the infographics for TRIM function. This is a step by step process to for learning excel functions easily.
TRIM Function is a very useful tool in Data management and Database creation.
Excel consists of many inbuilt functions which help us simply our work and save time.
Syntax for TRIM Function:
=TRIM(Cell Address)
You can easily remove the extra spaces automatically generated by using the TRIM Function.
Simply follow the instructions given in the image below: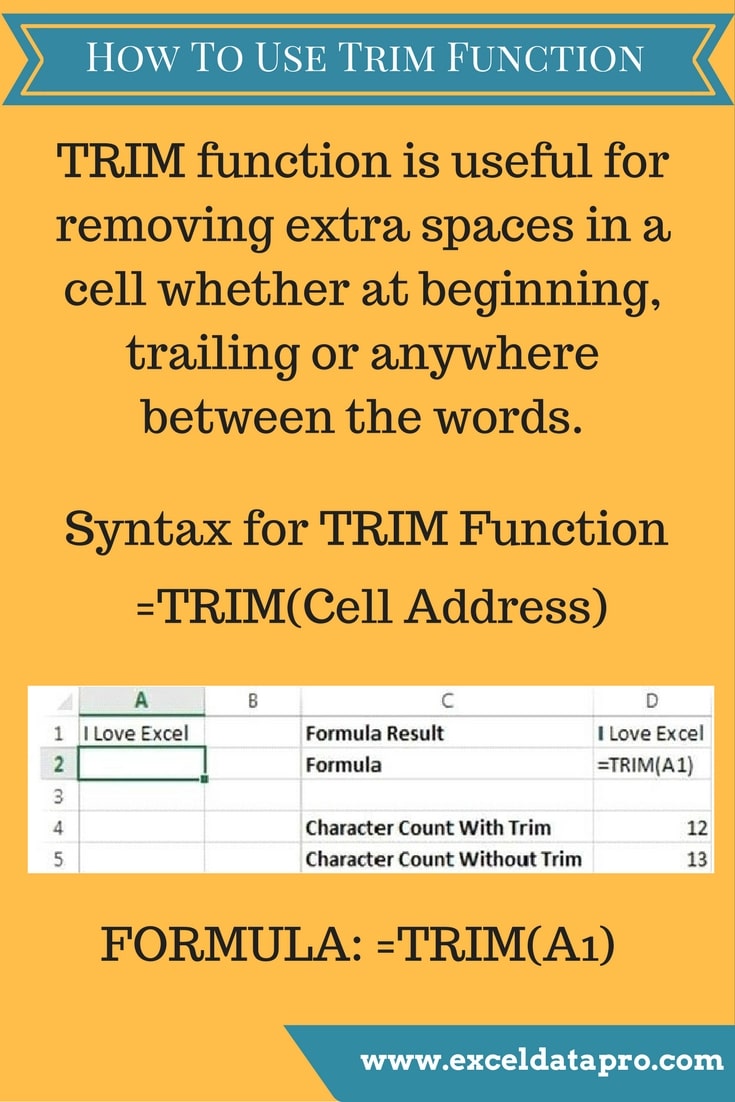 Microsoft Excel also has other functions which are also very useful in Data management. Functions like Format Painter, Freezing Panes, Hide Unhide rows/columns etc.
You can also find downloadable templates for accounting process like Profit and Loss Account, Balance Sheet, and Trial Balance.
We thank our readers for liking, sharing and following us on different social media platforms.
If you have any queries please share in the comment section below. I will be more than happy to assist you.