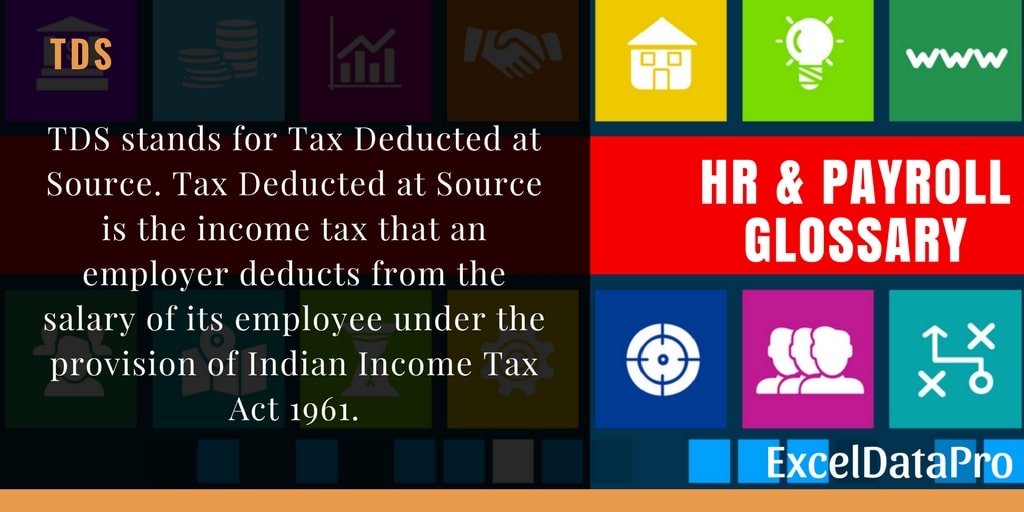 TDS stands for Tax Deducted at Source. Tax Deducted at Source is the income tax that an employer deducts from the salary of its employee under the provision of Indian Income Tax Act 1961.
According to the Income Tax Act, you should make payments that are covered under these provisions only after deducting prescribed percentage.
Companies are liable to deduct the TDS on the salaries of their employees according to their income slabs.
Central Board for Direct Taxes manages the Tax Deduction at Source. CBDT(Central Board for Direct Taxes) is a part of the Department of Revenue that is managed by IRS (Indian Revenue Service).
The employer will issue the TDS certificate to their employees at the end of each financial year.
By presenting this certificate while filing your income tax returns will help to avoid paying double taxes on same income.
While preparing the Salary Sheets the HR assistants deduct TDS from your salary. It is also reflected in your Salary Slip. See image below for reference: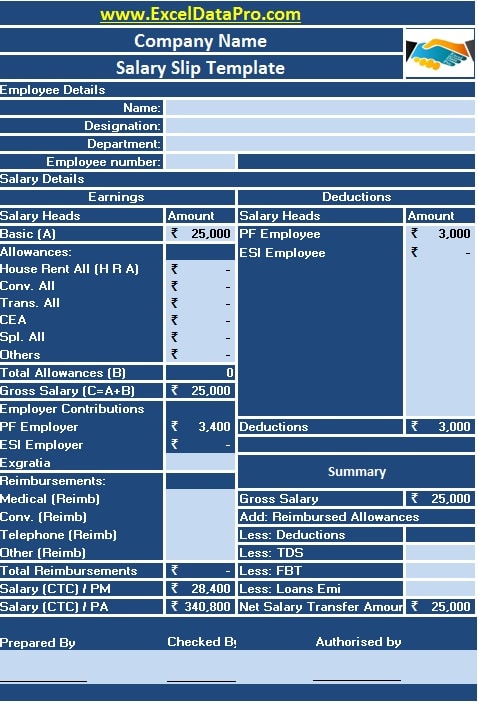 If you have any queries please share in the comment section below. I will be more than happy to assist you.