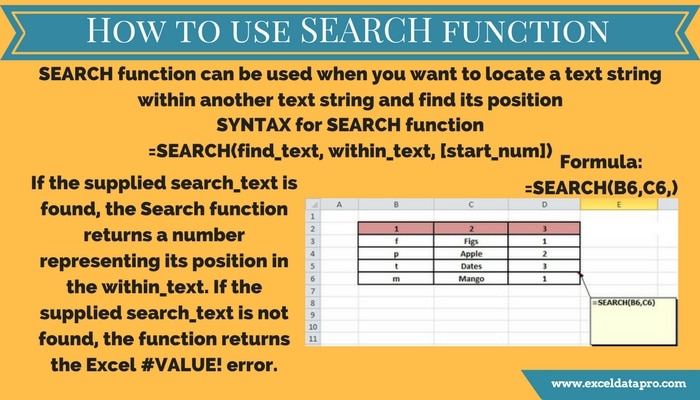 The SEARCH function is used to get the location of one text string inside another. SEARCH returns the position of the first character of find_text inside within_text. Unlike FIND, SEARCH allows the use of wildcards and is not case-sensitive.
Syntax for SEARCH Function
=SEARCH(find_text,within_text,[start_num])
The SEARCH function has the following arguments:
find_text: Required. The text that you want to find.
within_text: Required. The text in which you want to search for the value of the find_text argument.
start_num: This argument is optional. The character number in the within_text argument at which you want to start searching.
We have created the infographics for HOUR Function. This is a step by step process to for learning excel functions easily.
Excel consists of many inbuilt functions which are helpful in the analytical and statistical study of number.
Simply follow the instructions in the infographics below: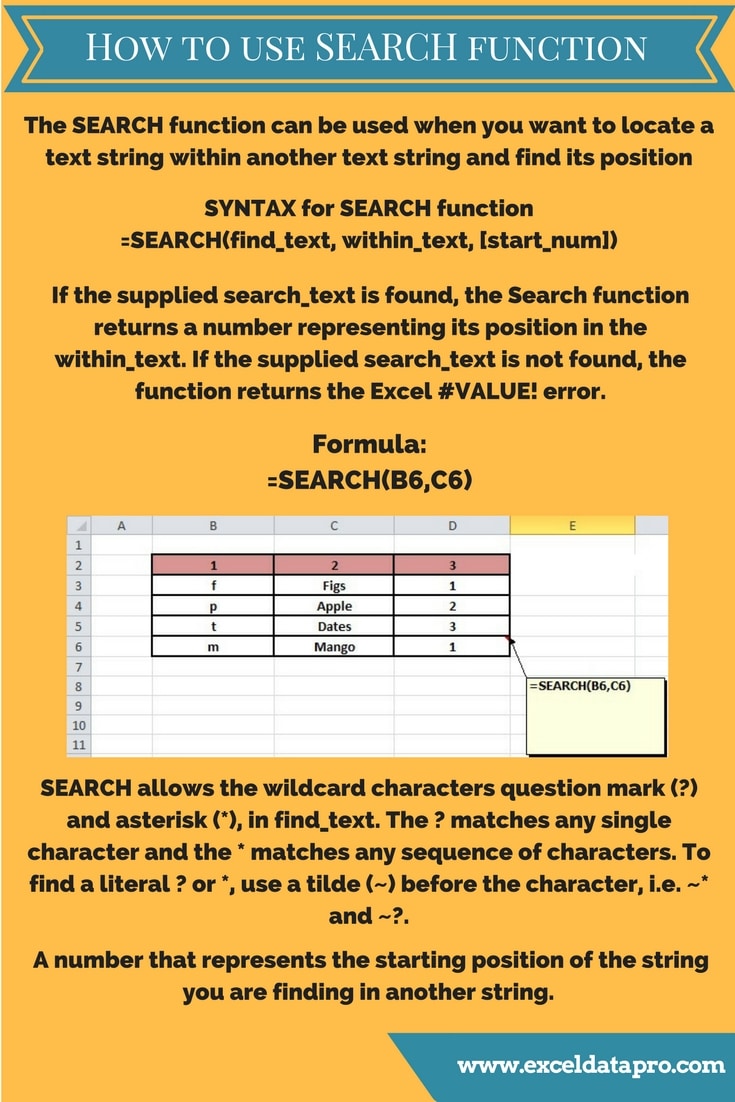 SEARCH allows the wildcard characters. Characters like the question mark (?) and asterisk (*), in find_text.
The ? matches any single character and the * matches any sequence of characters. To find a literal ? or *, use a tilde (~) before the character, i.e. ~* and ~?.
You can learn other function like HOUR Function, YEARFRAC Function and COUNT Function by clicking here.
You can also find downloadable accounting templates like Accounts Receivable With Aging, Accounts Payable With Aging, Salary Sheet and many other useful templates on our website.
We thank our readers for liking, sharing and following us on different social media platforms.
If you have any queries please share in the comment section below. I will be more than happy to assist you.