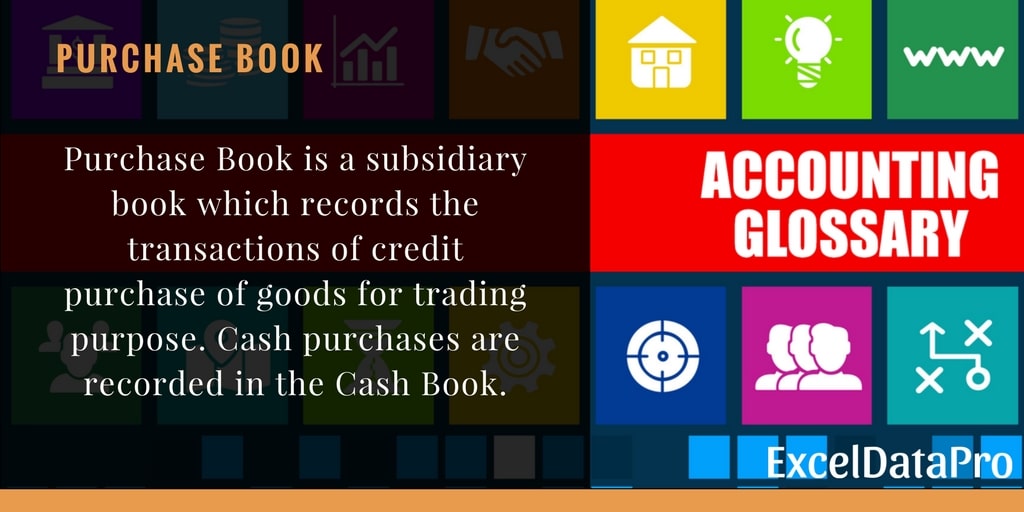 Purchase Book is a subsidiary book which records the transactions of credit purchase of goods for trading purpose. Cash purchases are recorded in the Cash Book.
It is also known as purchase register or purchase day book. The Account Payable Register is the same as Purchase register.
In simple terms, Purchase book means a register in which credit purchase of goods/stock in which an organization deals are recorded.
As per the ruling of double entry system, entry for each purchase reflects two accounts. The first one is the purchase account and the other account will be creditor's account.
Generally, this book consists of five columns. Date, details of Creditor, Invoice Number, Ledger Folio number and the last one is Amount.
You can download our ready to use Purchase Register or Accounts Payable Register from the link below:
Purchase Register / Accounts Payable Register
If you have any queries or questions, share them in comments below and I will be more than happy to help you.