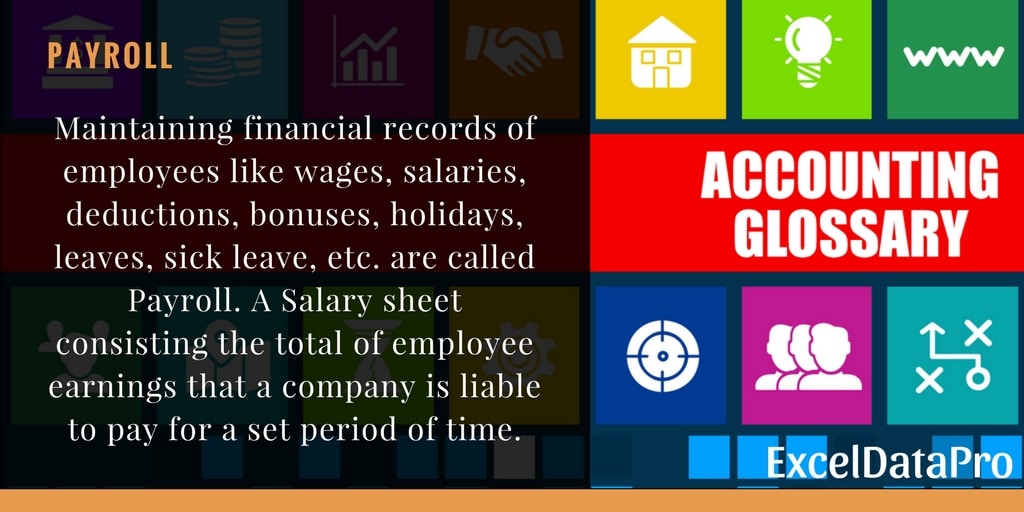 To maintain financial records of employees like wages, salaries, deductions, bonuses, holidays, leaves, sick leave, etc. is called Payroll.
In simple words, a payroll sheet or salary sheet consisting of the total of employee earnings that a company is liable to pay for a set period of time.
Generally, Payroll is made daily for wages, weekly, biweekly or monthly for salaries.
It differs from one period to another as there is a difference in calculations of overtime, leaves and other variables.
You can download a ready-to-0use Excel Template of Salary Sheet.
If you have any queries please share in the comment section below. I will be more than happy to assist you.