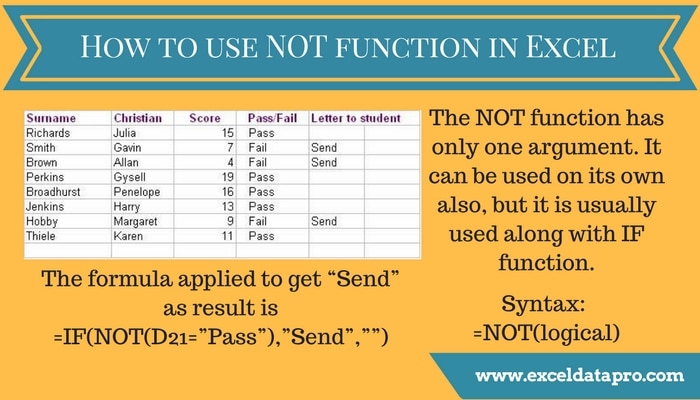 The NOT function has only one argument. It can be used on its own also, but it is usually used along with IF function.
Normally the logical functions return TRUE if the matched argument is true and FALSE if the matched argument is false.
But NOT function gives FALSE if the matched argument is true, and gives TRUE if the matched argument is false.
Syntax for NOT function
=NOT(logical)
We have created the infographics for NOT function. This is a step by step process to for learning excel functions easily.
NOT Function is a very useful tool for making comparisons.
Excel consists of many inbuilt functions which help us simply our work and save time.
Simply follow the instructions given in the image below: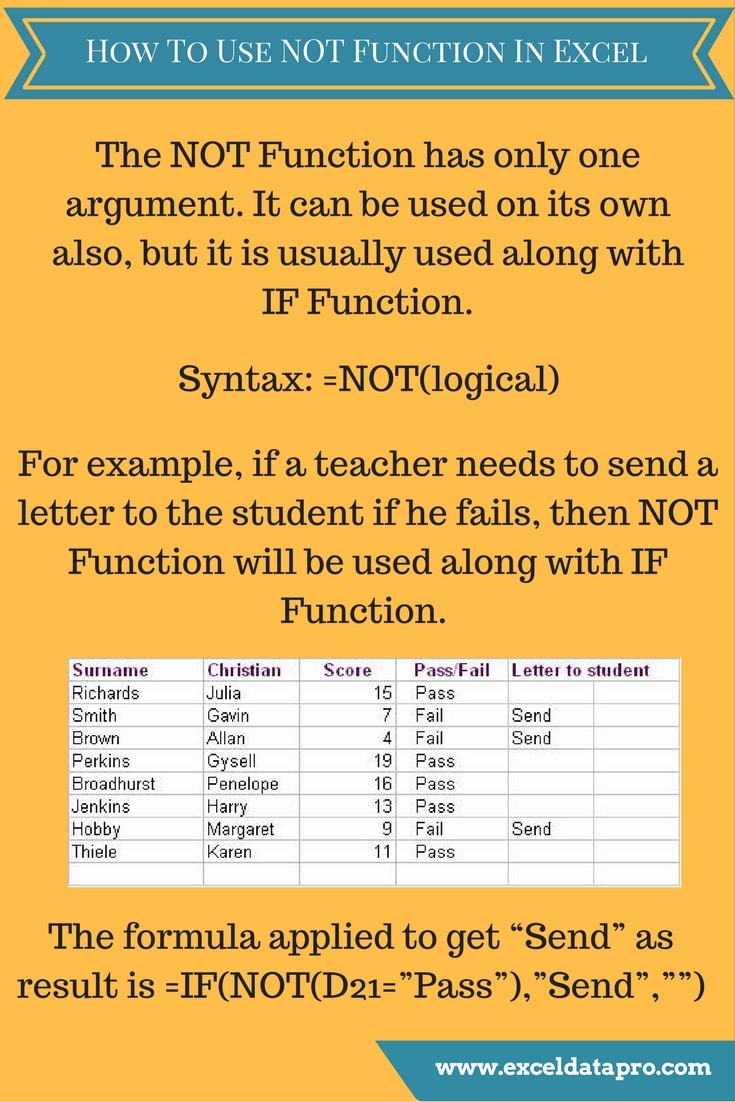 To understand it better let us use and example.
A school needs to send a letter to the students who failed. For finding this a formula has to be created to put the word "Send" next to those who have failed.
The formula applied to get "Send" as result is =IF(NOT(D21="Pass"),"Send","").
Microsoft Excel also has other functions which are also very useful in Data management. Functions like Format Painter, Freezing Panes, Hide Unhide rows/columns etc.
You can also find downloadable templates for accounting process like Profit and Loss Account, Balance Sheet, and Trial Balance.
We thank our readers for liking, sharing and following us on different social media platforms.
If you have any queries please share in the comment section below. I will be more than happy to assist you.