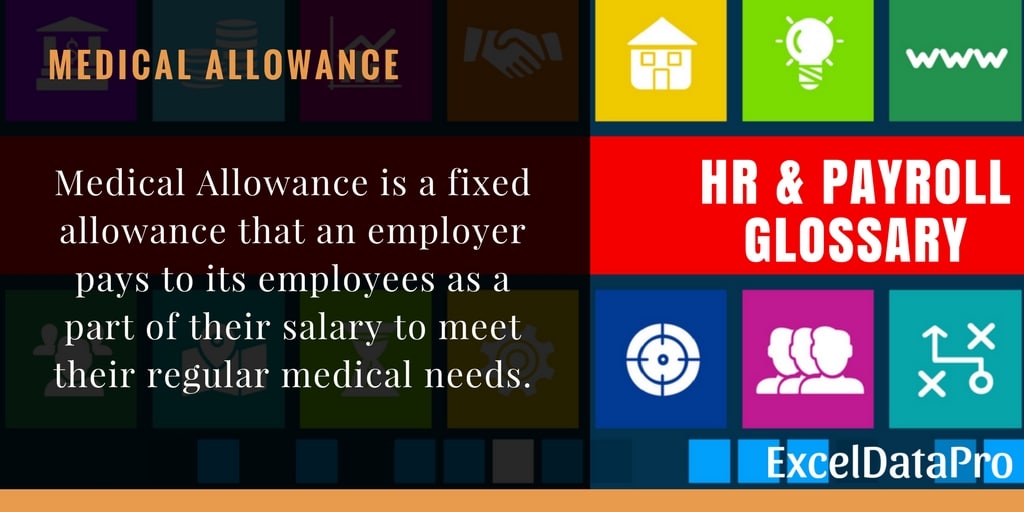 Medical Allowance is a fixed allowance that an employer pays to its employees as a part of their salary to meet their regular medical needs.
In other words, a fix monthly allowance given as a part of your salary for the purpose of fulfilling your medical expenses is called Medical Allowance.
Every month, a sum of fixed amount is credited along with the salary to employee's account.
Rules of Medical Allowance
Public sector employees compulsorily get this allowance as per the govt. policies.
In private sector, it solely depends on the employer. The amount also varies from employer to employer.
An employee doesn't need to provide medicals bills as required in Medical Reimbursement.
The medical allowance is fully taxable. The employee gets tax exemption up to Rs. 15000 by submitting medical bills. It doesn't matter what how much the employer mentions in CTC.
Usually, employers add the amount of medical allowance while preparing the Salary Sheet.
As an employee, you find this term in your Salary Slip.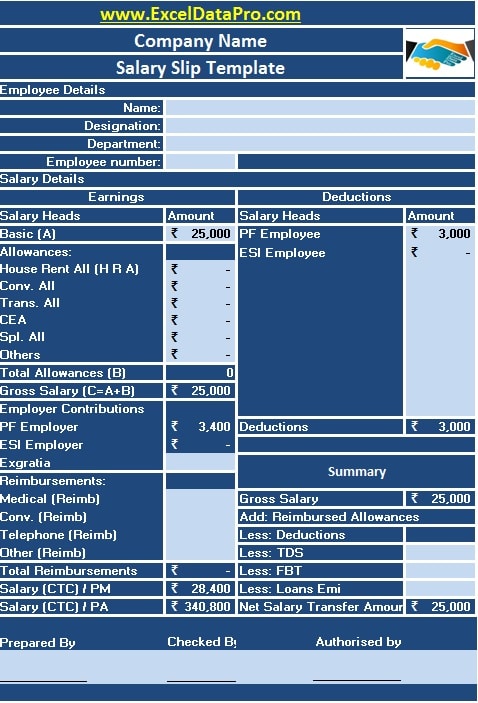 You can download other accounting templates like Petty Cash Book, Simple Cash Book, and Accounts Payable Excel Templates from here.
If you have any queries please share in the comment section below. I will be more than happy to assist you.