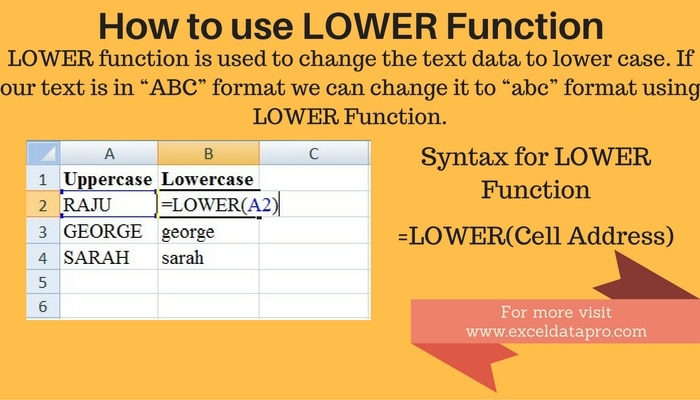 You can use LOWER function to change the text from upper case or proper case to lower case. In other words, using the LOWER Function you can change your text in the cell into all small letters.
For example, if you have your text in ABC or Abc format we can change it to abc format using LOWER Function.
An initiative to simplify the learning we thought to add the infographics. This is a step by step process for learning excel functions easily with visual graphics.
It is a very useful tool in Data management. It is very easy to use.
Excel consists of many inbuilt functions which help us simply our work and save time.
Let's see how it works.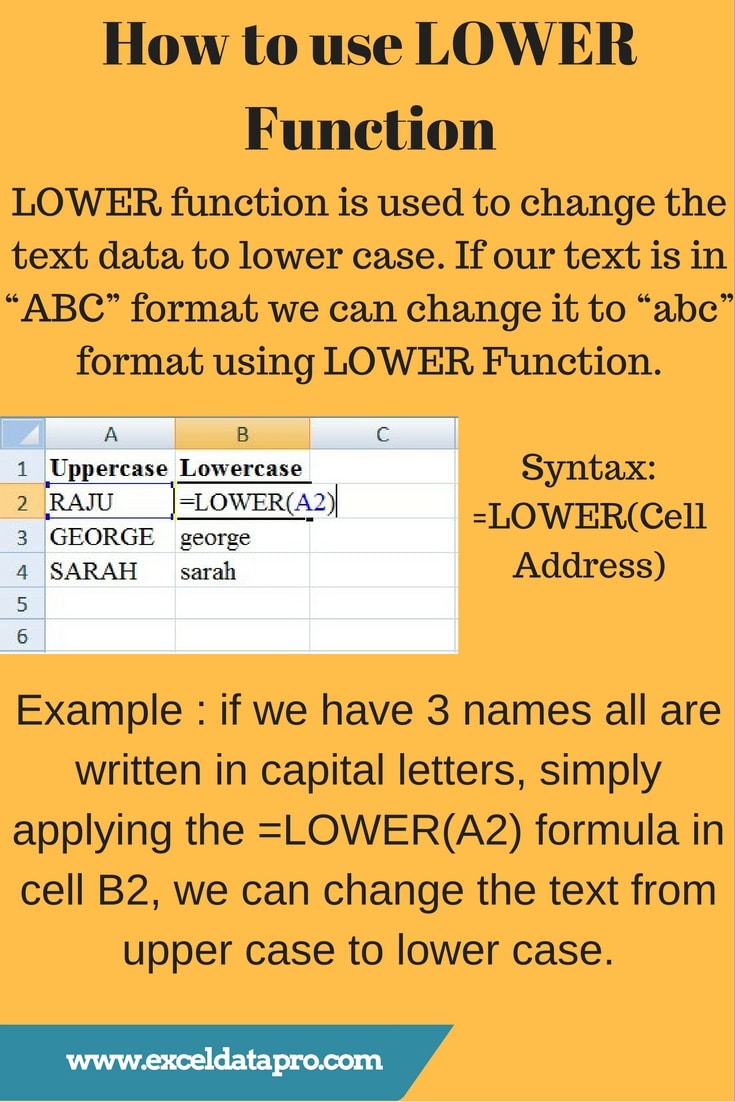 Syntax for LOWER Function
=LOWER(Cell Address)
In the above Syntax just put the function along with your cell address and you get the result.
For example, if we have 3 names all are written in capital letters, simply applying the =LOWER(A2) formula in cell B2, we can change the text from upper case to lower case.
As shown in the featured image above all the names which we in capital letters are changed to lower case.
Similarly, you can also get the text in Upper case or Lower case using LOWER and PROPER functions.
Furthermore, you can also find downloadable templates for accounting process like Cash Book, Accounts Receivable and Accounts Payable.
We thank our readers for liking, sharing and following us on different social media platforms, especially Facebook.
If you have any queries related to Excel and Accounting please comment below, I will be more than happy to assist you.