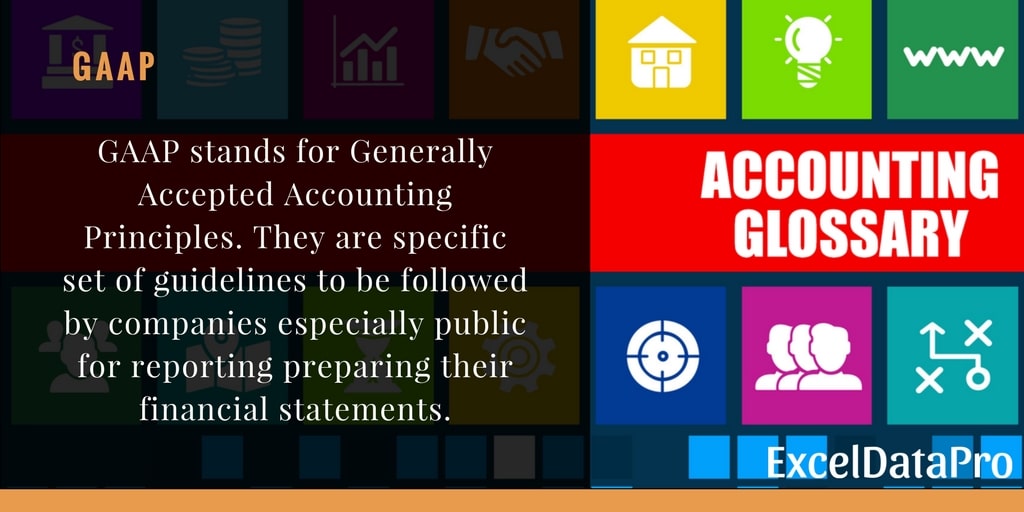 GAAP stands for Generally Accepted Accounting Principles.
They are specific set of guidelines to be followed by companies especially public for reporting preparing their financial statements.
These rules have been made to help public sector companies for creating their financial statements.
Public sector companies are those companies whose shares are available for sale to the public.
There is no universal standard of these rules. They differ according to the geographical location or type of industry.
The SEC(Securities and Exchange Commission) complies that financial reports adhere to GAAP requirements in the US (United States Of America).
Publicly traded businesses have to comply with both SEC and GAAP requirements.
If you have any queries or questions, share them in comments below and I will be more than happy to help you.