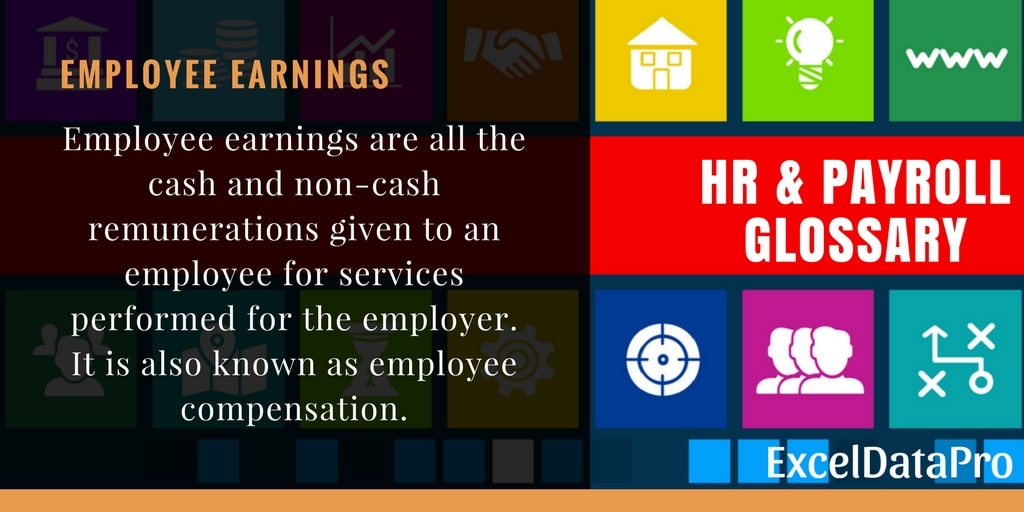 Employee earnings are all the cash and non-cash remunerations given to an employee for services performed for the employer. It is also known as employee compensation.
The different types of compensation/earnings a company offers are salary and hourly wages. Apart from that others include commission or taxable fringe benefits. Eg Using a company car.
If you have any queries or questions, share them in comments below and I will be more than happy to help you.