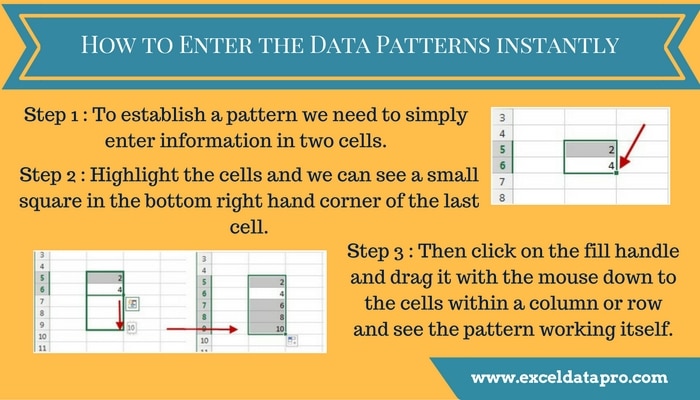 One great feature of MS Excel is that it automatically recognizes the data pattern. Additionally, Excel also allows us to enter those data patterns to other cells.
To manually enter data into multiple times will consume much time. But using this feature helps save a lot of time resulting in increased productivity.
You can easily learn Excel Functions with our infographics. This is a step by step process to for learning excel functions easily.
Data Pattern is a very useful tool in Data management and Database creation.
Excel consists of many inbuilt functions which help us simply our work and save time.
Let's see how it works.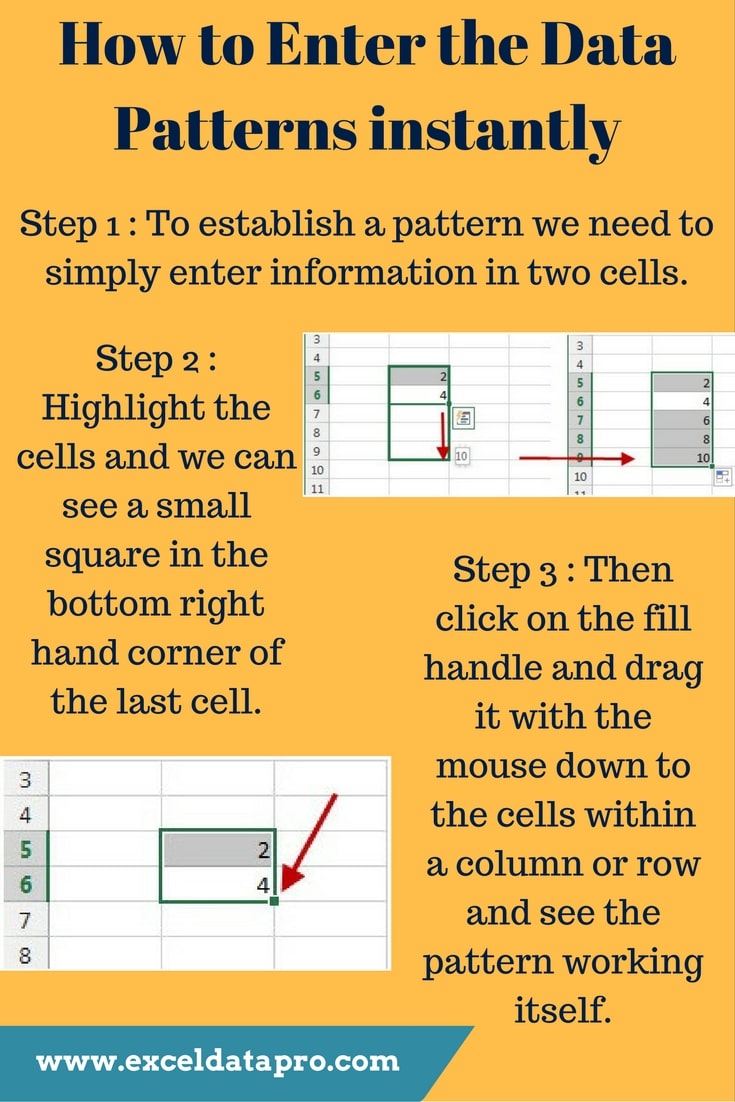 To establish a pattern we need to simply enter information in two cells.
Highlight the cells and we can see a small square in the bottom right-hand corner of the last cell.
Then click the Fill handle or and drag it with the mouse down to see the pattern working itself.
You can see above image it follows a pattern of adding 2 to each preceding cell.
Microsoft Excel also has other functions which are also very useful in Data management. Functions like Format Painter, Freezing Panes, Hide Unhide rows/columns etc.
You can also find downloadable templates for accounting process like Cash Book, Accounts Receivable and Accounts Payable.
We thank our readers for liking, sharing and following us on different social media platforms.
If you have any queries please share in the comment section below. I will be more than happy to assist you.