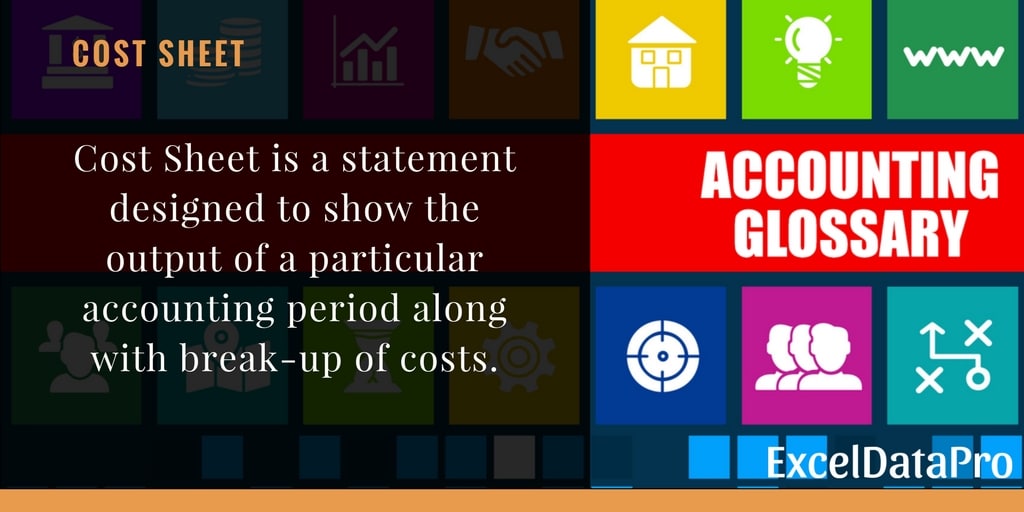 Cost Sheet is a statement designed to show the output of a particular accounting period along with break-up of costs.
It is a detailed statement of elements of cost incurred in Production. They are arranged in logical order under diffrerent heads such as materials, labour, overheads, etc.
In simple terms, the bifurcation of total cost presented in the form of a statement is called a Cost Sheet.
It helps the management to create and implement cost effective strategies.
Additionally, this document helps in ascertaining the selling price of a product.
You can download a ready to use Cost Sheet Template with predefined formula from the below link:
Click here to Download the Cost Sheet With COGS Excel Template.
If you have any queries or questions, share them in comments below and I will be more than happy to help you.