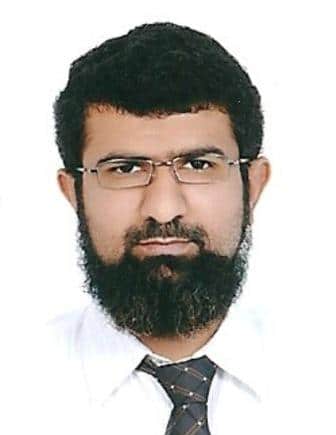 ExcelDataPro.com is one of the biggest catalogues of easy to use and free to download, Microsoft Excel Templates for Windows users and Apple Numbers Templates for Mac users. These templates simply your hectic work and provide you with a simple and easy solution to your daily routine tasks. It also provides an explanation of difficult terms of Accounting, HR, and Taxation in the Glossary Section.
It consists of many templates in different categories like Accounting Templates, HR Templates (Human Resources), US Federal Income Tax Templates, UAE VAT Templates, GST Templates, Health & Fitness Templates and much more.
Microsoft Excel and Apple Numbers have been the two spreadsheet programs that have been helping us to do our routine jobs in a professional and presentable way. Our love for these programs and the will to help people to simplify their routine tasks was the reason to launch ExcelDataPro.
Long Story Short
Fahim Lashkaria, the Content Manager at ExcelDataPro, in June 2016, met Shabbir Bhimani, one of my old school buddies.
This was when the idea of ExcelDataPro was discussed. We started working on the website and in just six months ExcelDataPro received a good response from readers around the world.
I am fond of spreadsheets and cooking. Both industries have been my passion.
People love to get a ready-made solution for their work and this could be the reason our website had a quick response from the readers.
From the inception of my career, I have worked in the field of office administration and accounting. Since then, I have had a passion and love for these spreadsheet programs. Loved to work on difficult tasks assigned to me and enjoyed providing solutions.
Many times the most difficult, long pending and hectic works were given to me. I loved to invest the initial days of my task in finding a solution that would help me avoid a repetitive task or help me prepare reports in a matter of minutes.
No doubt, the initial days had to be very tough as I tried to work days and nights to find a feasible solution. But in the end, it has always been fruitful. These skills sometimes get the best employee of the organization, boss's favourite, and also helped me in career growth.
Our Other Ventures
Shabbir Bhimani has been into blogging for a long and is running few successful websites in different niches which are as below:
Thank you for your interest in knowing more about ExcelDataPro.