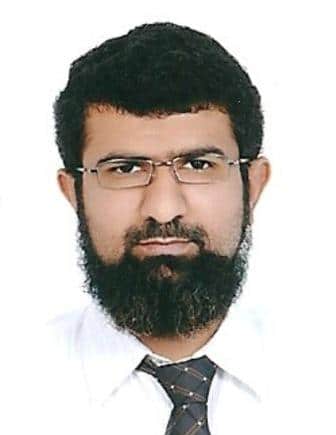 I am Fahim Lashkaria, Founder of Excel Data Pro in Surat. We are a team of web and computer enthusiast who work with our clients to provide them with cost efficient offshore back office services.
We offer services like data processing, accounting and bookkeeping, web research, e-commerce, social media marketing, social media account management, Forum Management and much more.
We provide data entry (Microsoft Office, WordPress, Google docs and sheets), data processing and conversion, image processing & product image upload services for e-commerce sites, image scanning, OCR, forms creation and form processing also.
Thank you for your interest in knowing more about Excel Data Pro.
I have been involved in data processing activities since 2002 and have worked with hundreds of local and international clients. I have provided offshore data entry, data processing and conversion services to many clients in past years.
Our Story
After completion of graduation in 2002, started working for an ISP firm managing their data processing unit. In 2002 Microsoft Office products like Word, Excel and Powerpoint were only used.
Gaining two years of experience I moved to Dubai. In Dubai, I worked in multiple industries like export-import, tourism and travel industry providing them with my services.
In 2007 started freelancing along with day job. This gave a global exposure and experience.
In 2013, after serving in the Middle East for around 10 years and gaining experience in various fields, I established my own company "The Missing Links" in India.
The Missing Links, a multi mediating agency was founded to function as a bridge between two parties facilitating customize requirements of our clients and help them to grow with a smooth and fast pace.
Our initial accomplishment got reflected serving Textile Industry, Metal Scrap Industry and Import Export Sector creating a satisfied clientele.
As business grew with demand, "The Missing Links" realized the need of expansion and others got involved. By 2015, we incorporated a company named Vivace Tradelinks Pvt. Ltd.
During all these years I did freelancing on an individual level. Taking projects in my free times and successfully completing them.
In June 2016, I met Shabbir Bhimani, an old colleague.
We decided to start Excel Data Pro, a Knowledge Process Outsourcing(KPO) company after evaluating current market needs.
Excel Data Pro focuses on providing ease to its clients and helping them focus on more significant tasks by providing them with efficient and cost effective offshore outsourcing solutions for their back office and administration tasks.
Our Services…
Data Processing:

Manual Data Entry
Data Analysis / Web Form Processing / Data mining,
Data Conversion between various platform like PDF to Excel, PDF to Word, Images to Text
Online content uploads to any CMS like WordPress, Magento, Opencart.

E-commerce Management:

Content upload to your e-commerce site made in Magento, Opencart, WooCommerce, Shopify, Bigcommerce,
Content upload to major Indian e-commerce portal like Amazon, eBay, Flipkart, Shopclues, Snapdeal, Shoppo

Social Media Management:

Manage social media accounts using tools like Hootsuite, BufferApp, CoSchedule, Tweetdeck …
Virtual Assistance to manage email and social media account.
Customer service desk on Helpdesk, Zendesk
Online chat agents to remain 100% uptime.

Web Research:


Prelaunch market research for product,
Competitive research,
LinkedIn Research
Surveys and feedback,
Lead generation research

 Accounting & Bookkeeping:

Accounting and Bookkeeping on popular accounting/financial Softwares including QuickBooks, Peachtree, SAP…
Creating Excel based Accounting sheets for small and medium sized businesses.
Financial Report Generation

Forum Management:

Spam Cleanup
Users Approval
Content Check
Form Support Content
Why Excel Data Pro?
Cost Effectiveness
Punctual and Timely Delivery
Client Focused Attitude
Data Security and IPRP
Location Advantage
Transparent Business Models
Prompt Responsiveness and Dedication
Professional Business Ethics