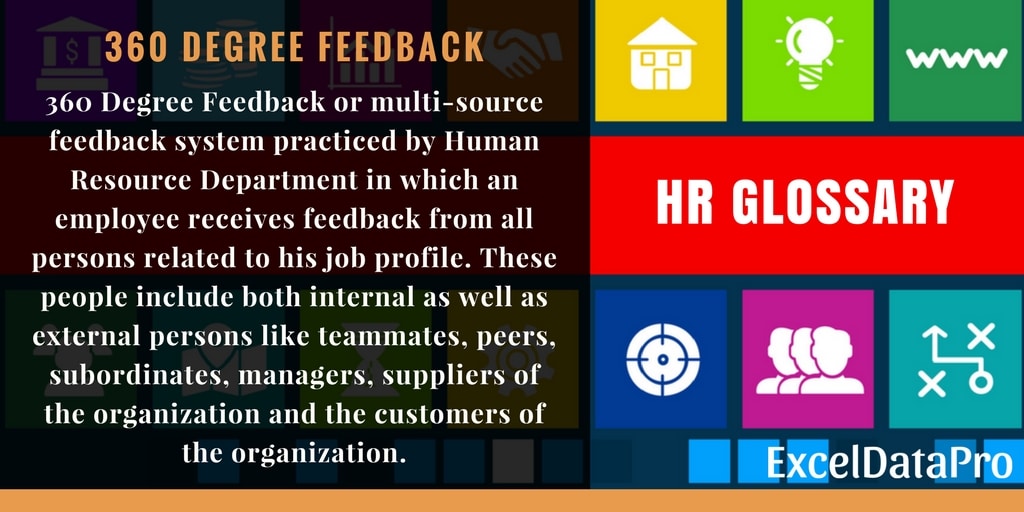 Definition – 360 Degree Feedback
360 Degree Feedback or multi-source feedback system practiced by Human Resource Department in which an employee receives feedback from all persons related to his job profile. These people include both internal as well as external persons like teammates, peers, subordinates, managers, suppliers of the organization and the customers of the organization.
Mostly, this system is used by in every big corporates company. Currently, almost one-third of the organization in the United States use some type of 360 Degree Feedback.
Another study reveals that around 90% of the Fortune 500 companies use multi-source or 360 Degree Assesment.
Purpose of 360 Degree Feedback
Organizations commonly use 360-degree feedback for developmental purposes and assist their employees in developing work skills and behaviors.
The Human Resources Managers use it as a benchmark within the employee's development plan. 360 Degree Feedback surveys can be very effective in a team-focused organization.
It should be kept in mind that while conducting 360 Degree feedbacks, the names of the raters must remain anonymous or unknown to the employee who is being rated.
The reason behind this is that, if the employees know the name, comment or rating of the feedback provider it will create feelings of resentment among the employees.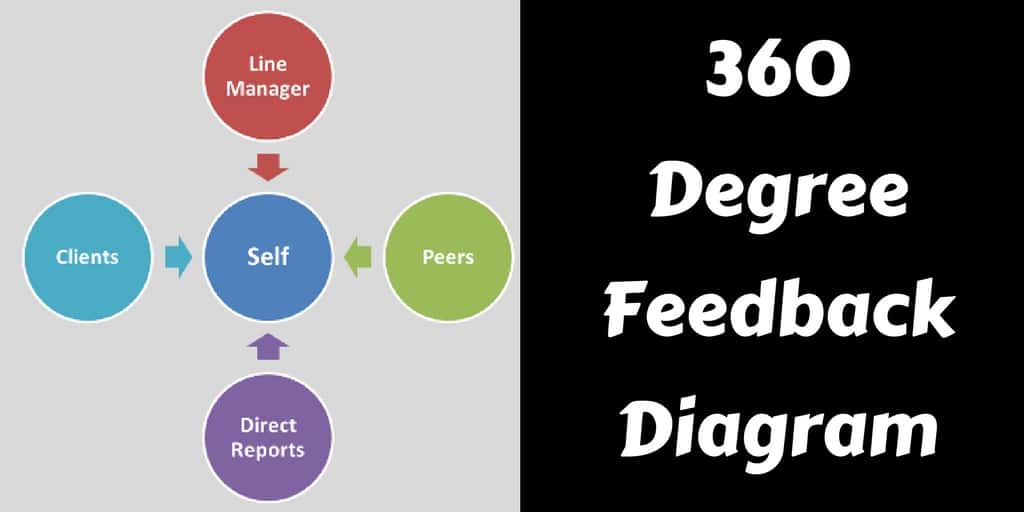 Advantages of 360 Degree Feedback
Improves working relationship
Increases self-awareness.
Clarifies behaviors.
Promotes Dialogue among employees.
Encourages personal development.
Increases accountability and responsibility.
enhances organization performance.
Disadvantages of 360 Degree Feedback
Often comments are personal in nature rather than constructive.
No action is taken on results of such feedbacks and efforts are in vain.
Focus only on weakness and forgetting the strengths.
Usually, such feedbacks can be affected by favoritism in the department or organization.
Provides qualitative feedback of employees and the quantitative performance of an employee is overlooked.
Personal bias or unfair feedback results in ambiguous rating.
We have created a simple and easy to use Employee Evaluation Template to evaluate interpersonal, leadership etc qualities of your employee.
In addition to the above, you can also download other HR templates like Salary Sheet, Weekly Timesheet, Employee Attendance Sheet and much more.
Disclaimer: Interpretation of the above topic is for education purpose and cannot be considered as a legal advice. It is highly recommendable to consult certified Human Resource Professionals for your exclusive case.
We thank our readers for liking, sharing and following us on different social media platforms.
If you have any queries please share in the comment section below. I will be more than happy to assist you.