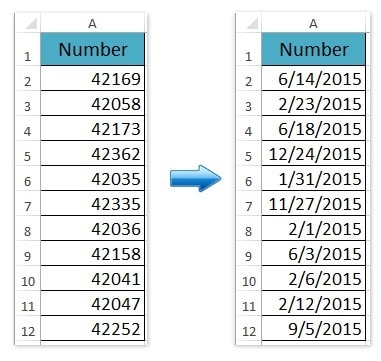 It sometimes happens that we type or copy/paste date formats from sheets in Excel, but it displays as number. Let's convert those 5-digits general numbers to date format with 2 easy steps using default date formatting function.
For example, we copied date from external source or wrote date in the cell but it displays in 5 digit number format as shown in the below screenshot: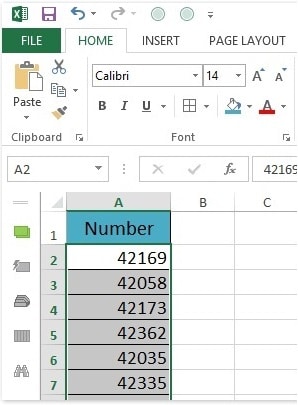 Follow 2 easy steps to change 5 digit number format to date format.
Select the 5 digits numbers and click Number format box in Home Tab. Now select Short Date as shown below: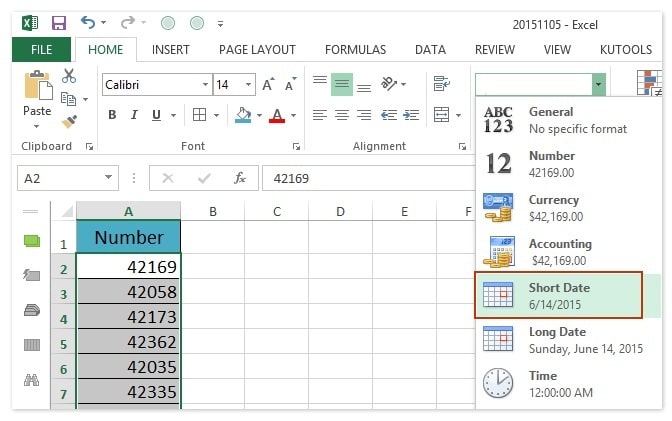 All selected 5 digits numbers converted to dates with default date formatting as shown below: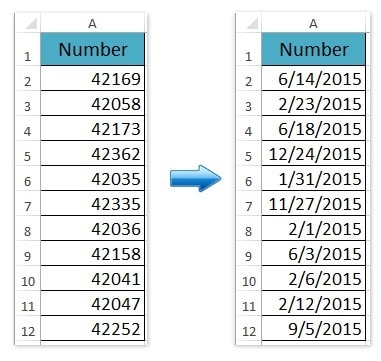 If you have any queries or suggestions, feel free to comment below. I will be happy to reply you.