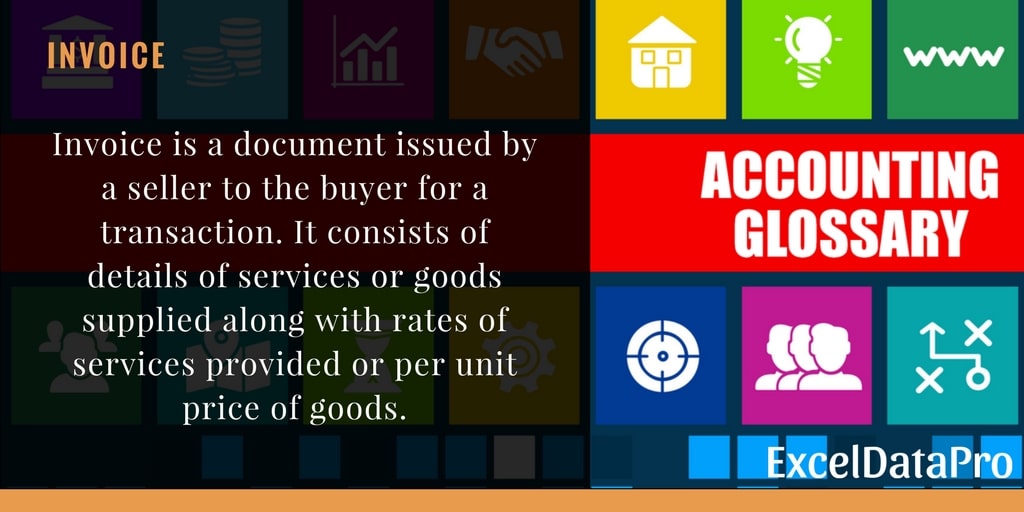 Invoice is a document issued by a seller to the buyer for a transaction. It consists of details of services or goods supplied along with rates of services provided or per unit price of goods.
An Invoice is issued to the receiver of goods or services for payment, and the record is maintained in accounts receivable ledger.
Download a ready to use Excel Template for the link below:
Click here to Download Invoice / Bill Excel Template.
If you have any queries please share in the comment section below. I will be more than happy to assist you.