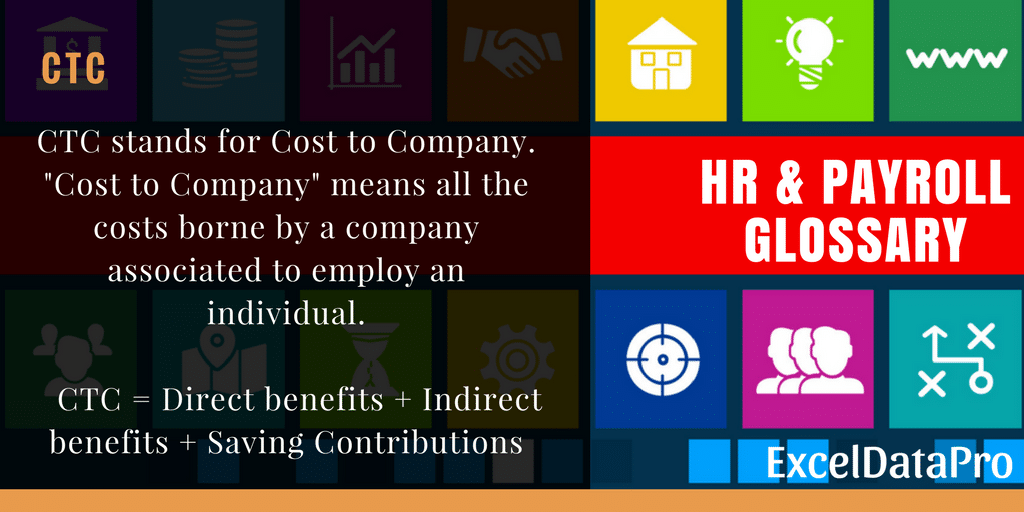 CTC stands for Cost to Company. "Cost to Company" means all the costs borne by a company associated to employ an individual.
Formula For CTC
CTC = Direct benefits + Indirect benefits + Saving Contributions
Direct Benefits: Basic Salary, DA, Conveyance Allowance, HRA, Medical Allowance, LTA and other allowances if any.
Indirect Benefits: Interest-free loans, food coupons, Company leased Accommodations, Medical Insurance, Income Tax savings.
Saving Contributions: Annual benefits, EPF, professional tax etc.
You can find these terms in your salary slips. Note that the Indirect benefits and the Savings contributions do form a part of your compensation but not your take home salary.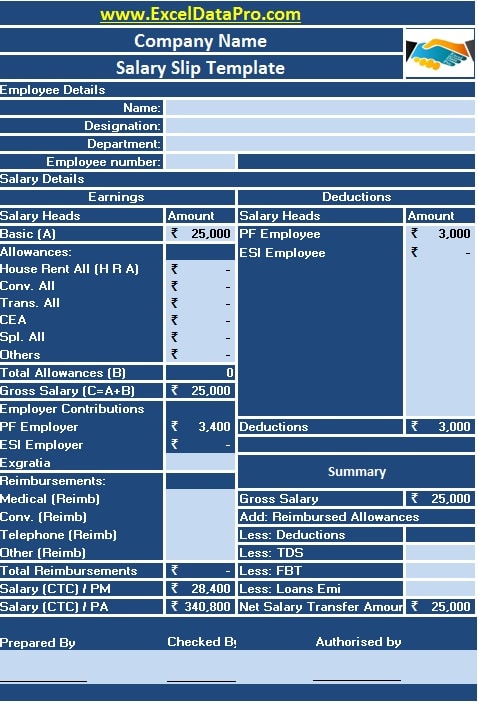 You can download ready to use Salary Slip Excel Template from the link below
Additionally, you can also download other accounting and financial analysis templates from the links below:
We thank our readers for liking, sharing and following us on different social media platforms.
If you have any queries please share in the comment section below. I will be more than happy to assist you.