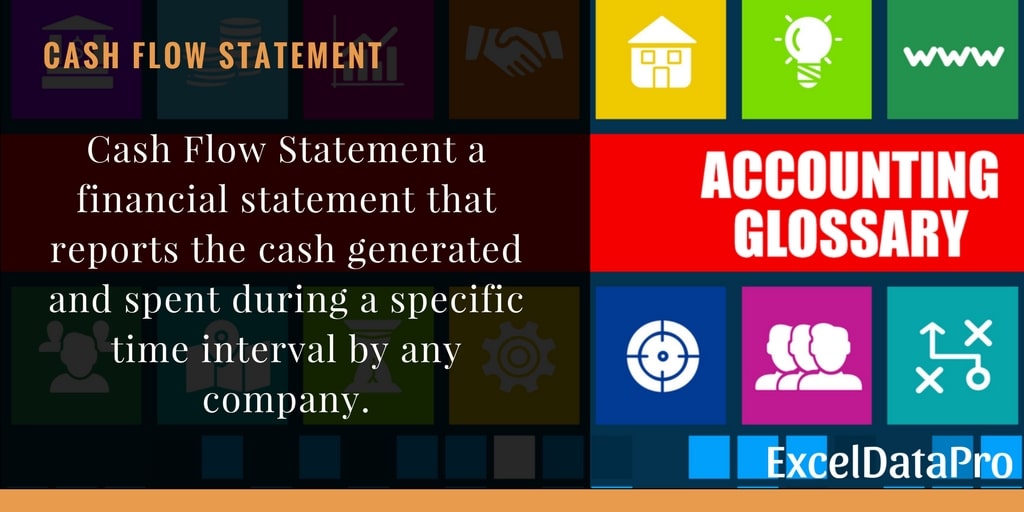 Cash Flow Statement or Statement of Cash Flow is a Financial Statement, which shows the flow of cash in and out of an organization.
In simple terms, it is a financial statement that reports the cash generated and spent during a specific time interval by any company.
It consists of different types of business activities such as operating, investing and financial activities.
You can download a ready to Cash Flow Statement excel template from the link below:
If you have any queries or questions, share them in comments below and I will be more than happy to help you.