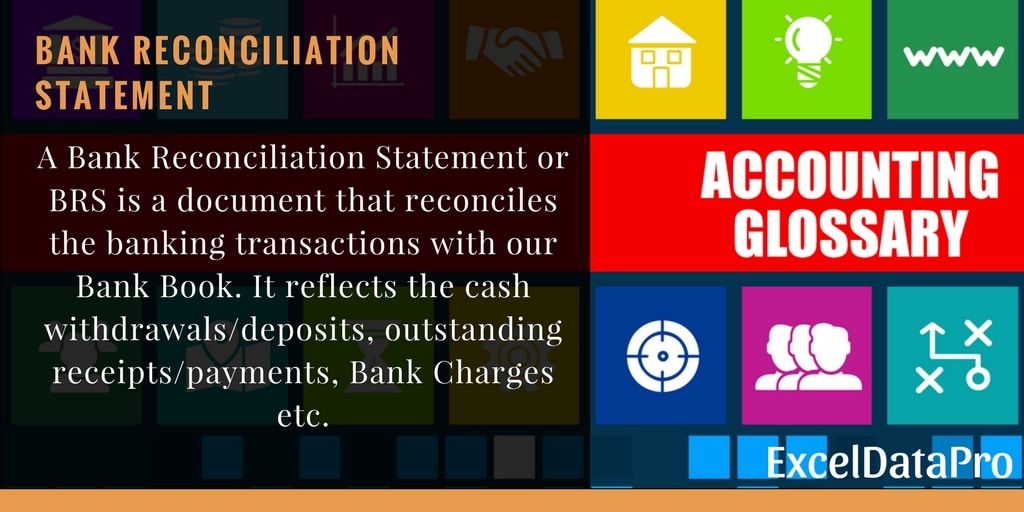 A Bank Reconciliation Statement or BRS is a document that reconciles the banking transactions with our Bank Book.
It reflects the cash withdrawals/deposits, outstanding receipts/payments, Bank Charges etc.
This document also helps us to find and resolve the discrepancies between our records and the bank statement.
For example, a cheque in the bank during the last dates of the month. It doesn't reflect in receipts of the bank statement. The statement will show this amount in the outstanding receipts.
Duration for completing the Bank Reconciliation depend on many factors. It includes the size of the organization, volume of bank transactions, type of business activity etc.
Generally, the Bank Reconciliations are done weekly, fortnightly or monthly.
If a company has a high volume of transactions through the bank, then reconciling weekly or fortnightly is the best option.
As an Accounting professional, I suggest for weekly or fortnightly. Long duration for reconciliation can be hectic and time-consuming.
To understand the components of BRS click on the link below:
If you have any queries or questions, share them in comments below and I will be more than happy to help you.