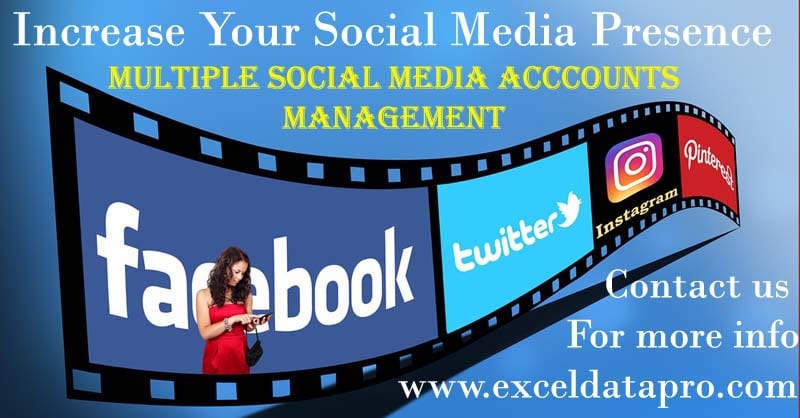 Excel Data Pro is a Knowledge Process Outsourcing (KPO) company providing cost efficient offshore back office and administration services from Surat (Gujarat) India.
We provide services like accounting and bookkeeping, web research, social media marketing / account management, Data processing, Forum Management, E-commerce Management.
Our Vision…
Our Vision is to be one of the best company for our clients KPO needs at national and international level with a 100% satisfaction of our clients needs with zero tolerance accuracy in the allocated budget. Our goal is to provide solutions to our clients with all kinds of back office tasks and complete them accurately and effectively.
Our Mission…
Our mission is to have 100 ongoing clients in KPO industry worldwide in the next 5 years of time frame and satisfy all requirements of our clients in this industry and encouraging them to grow with a smooth and fast pace with a focus on 100% customer satisfaction. As we all know that the way to achieve this goal we need to provide seamless services with accurate deliverables along with timely reporting, confidentiality, and communications.
Our Services…
Data Processing:

Manual Data Entry
Data Analysis / Web Form Processing / Data mining,
Data Conversion between various platform like PDF to Excel, PDF to Word, Images to Text
Online content uploads to any CMS like WordPress, Magento, Opencart.

E-commerce Management:

Content upload to your e-commerce site made in Magento, Opencart, WooCommerce, Shopify, Bigcommerce,
Content upload to major Indian e-commerce portal like Amazon, eBay, Flipkart, Shopclues, Snapdeal, Shoppo

Social Media Management:

Manage social media accounts using tools like Hootsuite, BufferApp, CoSchedule, Tweetdeck …
Virtual Assistance to manage email and social media account.
Customer service desk on Helpdesk, Zendesk
Online chat agents to remain 100% uptime.

Web Research:


Prelaunch market research for product,
Competitive research,
LinkedIn Research
Surveys and feedback,
Lead generation research

 Accounting & Bookkeeping:

Accounting and Bookkeeping on popular accounting/financial Softwares including QuickBooks, Peachtree, SAP…
Creating Excel based Accounting sheets for small and medium sized businesses.
Financial Report Generation

Forum Management:

Spam Cleanup
Users Approval
Content Check
Form Support Content